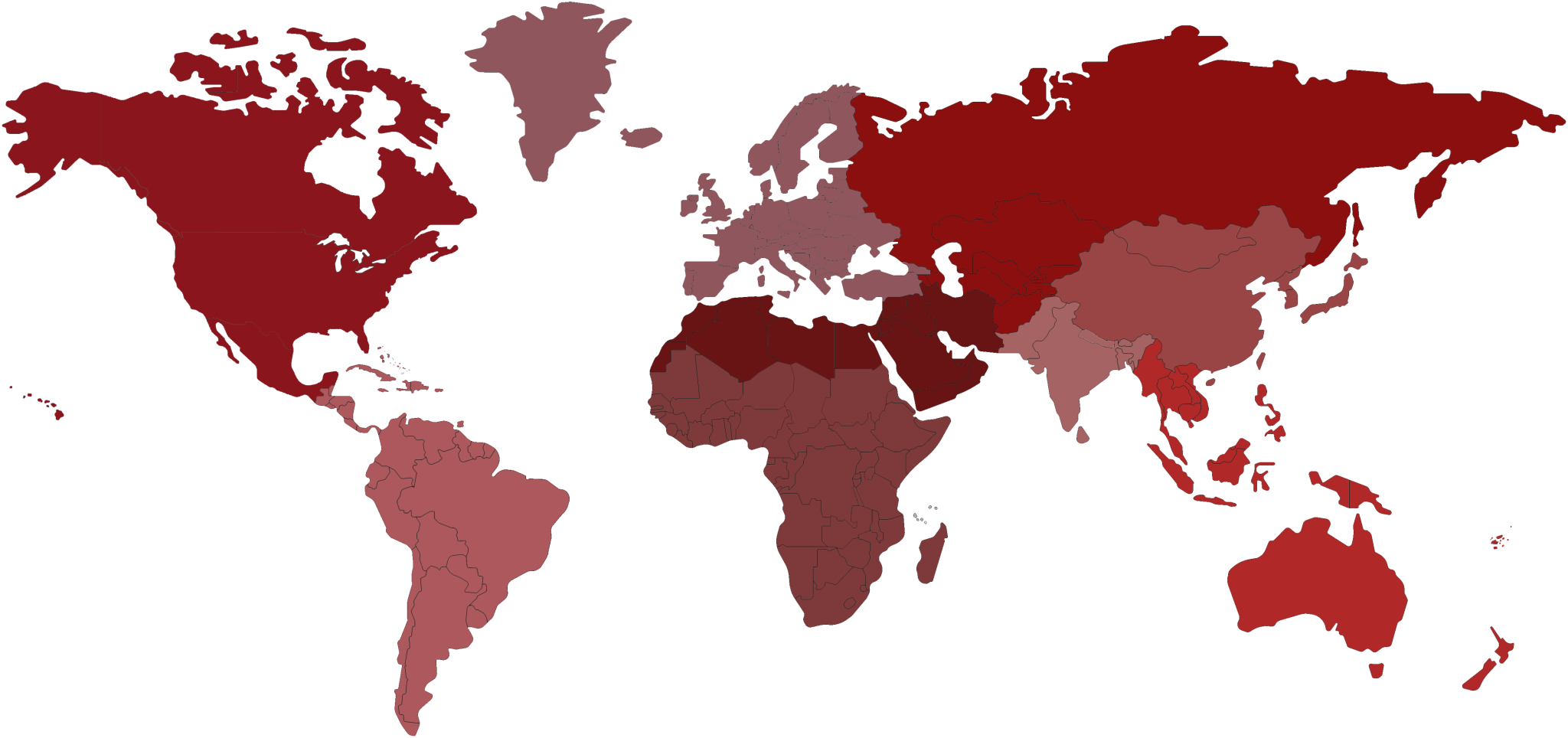 GIS Advisory
Geopolitical Intelligence Services helps to operate in times of political, economic and technological disruptions. Providing basis for decisions in business, administration and education.
Navigating global trends, examining issues
GIS Advisory Services provides its clients with expert insight on how to navigate complex geopolitical situations and respond to trends globally and in specific regions or countries. Decision makers need a broad perspective in today's rapidly changing world. GIS insights come from our one-of-a-kind network of experts with specific, local, sector-based knowledge and their own networks of sources.
Identifying consequences of economic and political trends
We specialize in forecasting the long-term intended and especially, unintended, consequences of short-term measures. Our analysis of geopolitics is down-to-earth, translating lessons drawn from historical legacies and geographical facts into practical, operational tools. Geopolitics, as we understand it, allows the development of realistic scenarios and fosters out-of-the-box thinking. We deliver scenarios based on probabilities and help clients understand the rationale of players in the other countries.
Laying out scenarios for future developments
Change is a constant. We provide unique, up-to-date, on-point analysis and insight. Our well-structured dossiers include critical background. Drawing on our experts' local knowledge and networks, we help all clients secure a decisive edge in anticipating future developments. This gives them the opportunity to operate effectively and reposition themselves as needed in a shifting international environment.
Focusing on customer relevance
Leadership means envisioning the future differently than others. Risk-taking is what drives business. We help our clients identify and seize opportunities where others see only unmanageable risk. Overcoming obstacles creates a competitive advantage. Our goal is to be an indispensable source of intelligence, giving our customers a better understanding of the challenges they face and an edge in making decisions.
Advice based on relevance and in-depth expertise
We have a select, global network of experts. The qualifications we require of them are profound background knowledge of the region or sector they specialize in, and a network of relations which gives them additional information. This allows GIS to offer advice based on genuine information that is not limited to open-source data.
GIS was founded in Liechtenstein, a country which is neutral and, due to its size, highly dependent on decisions and developments in other countries. It has always been essential for Liechtenstein to be informed about developments and trends. On the other hand, it has to be impartial, as its possibilities to influence international decisions are limited. The neutrality of Liechtenstein, together with the careful selection of experts, allows GIS to be impartial and to remain purely fact-based.
The need to collect solid and relevant information, not tainted by interests or ideologies, was the reason behind the creation of Geopolitical Intelligence Services (GIS). Our expert network allows us to offer customized advisory services and to identify the right advisors for specific needs.
Require help, contacts or assistance in specific area?