Breaking away from Iran (Part 1): Lebanon
While Lebanese voters denied Iran-backed Hezbollah and its allies a majority in the May 15 parliamentary election, the opposition could not muster enough strength or seats to take control of the government.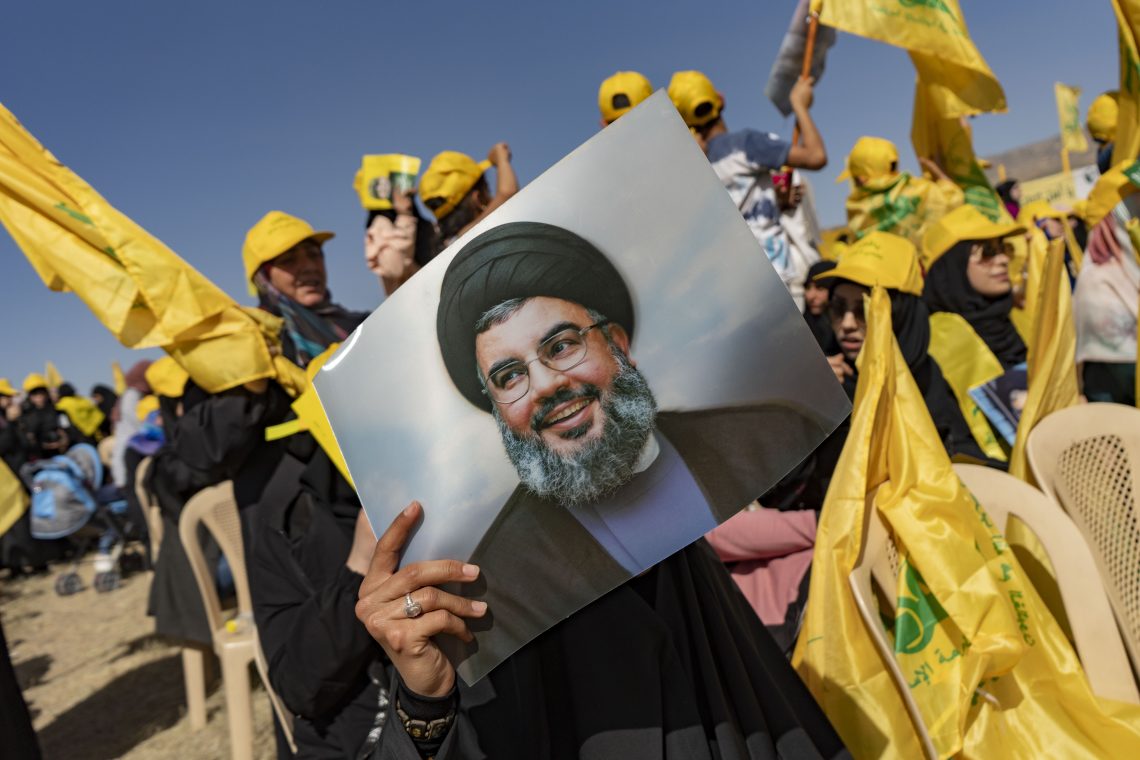 ×
In a nutshell
Hezbollah's anti-Western, anti-Israel agenda runs roughshod over Lebanon
Voters, discontent over corruption and a collapsing economy, want change
Fragmented power among sectarian rivals perpetuates the status quo
Since the beginning of the 21st century, Iran has exploited elections in Iraq and Lebanon to control their parliaments and, with support from pro-Iranian Shia Muslim militias, this has enabled Tehran's theocratic rulers to drive politics in both nations.
Yet Iran's allies in these countries failed to gain majorities in the two most recent parliamentary elections, threatening Tehran's hegemony in Baghdad and Beirut.
The election in Iraq took place in October 2021. The vote in Lebanon, which featured a low 41 percent voter turnout, happened in May 2022. [The situation in Iraq will be examined in Part 2 of this series.]
The key question coming out of the inconclusive contests is whether Iranian influence is weakened enough to allow Iraq and Lebanon to become more independent so that both countries can embark on essential reforms to build their democracies and improve their faltering economies.
No majority in the 128-seat parliament
In Lebanon's May 15 general elections, Hezbollah, Iran's ally as well as the de facto Shia Muslim ruling party, managed to retain its parliamentary representation, winning 13 out of 128 seats. Amal, its sister Shia movement, retained 15 out of its previous 17 seats. Predictions of mass voter desertion from the Shia camp, because of the disintegration of Lebanon, proved greatly exaggerated. Compared with the 2018 elections, the total number of Shia voters did decrease. Yet about half a million of them showed up and stuck with their sect bosses, prompting their leader, Hassan Nasrallah, to declare victory.
However, Mr. Nasrallah's parliamentary coalition of Shias, Christians, Druze and Sunni Muslims lost its 71-seat majority. Its 62 seats are only three mandates shy of the majority needed to form a government. The Hezbollah secretary-general had to admit: "Unlike the situation in parliament in 2018, no political group can claim a majority."
The opposition camp only counts 61 members of parliament, and their political bloc remains unstable. In particular, the large Druze Progressive Socialist Party under Walid Jumblatt and his son Taymour, with eight seats, changed sides a few times and may do it again. Their latest flip-flop took place on May 31, when they supported Hezbollah in electing Amal's leader, Nabih Berri, to be the parliament's speaker for the seventh time. They stopped there, though, short of supporting Hezbollah's candidates for the premiership and government.
The results are still surprising because many of those who participated in protests launched in 2019 against corruption and Iranian influence stayed home, leaving them with not enough seats in parliament to form an anti-Hezbollah, anti-Iranian government.
Coalition possibilities
Still, it is possible to cobble together a parliamentary majority because of major shifts in voting patterns. One change is the steep decline of Christian voters' support for the pro-Hezbollah President Michel Aoun, whose Free Patriotic Movement declined from 29 to 18 seats. At the same time, his anti-Hezbollah Christian rivals, the Lebanese Forces and Kataeb Party, grew stronger – from 18 to 26 seats. The anti-Hezbollah Druze Progressive Socialists lost a seat – from nine to eight.
In other words, while most Shias remained loyal to their old parties, the Christians deserted the pro-Hezbollah party in droves.
Where are the Sunnis? There is not enough information to provide an answer. Following Sunni leader Saad Hariri's withdrawal from the campaign, conceivably because of threats to his life (his father was assassinated by Hezbollah affiliates), his Future Movement dropped from 20 to seven seats. Some of the party's Sunni supporters stayed home while others voted for independents and the liberal Civil Society list candidates. The popularity of Civil Society grew after the 2019 anti-corruption and anti-Hezbollah protests.
Hezbollah and Iran recognize that, for the first time in 20 years, there is a real threat to their hegemony.
Lebanon's devastating economic collapse and the deadly Beirut port explosion of 2020 propelled Civil Society to a breakthrough, rising from a lone seat to 13 representatives. Independents who do not support Hezbollah, too, went from six to 15 seats, while pro-Hezbollah independents declined from 15 to eight seats. Independents and Civil Society are a mix of Muslims – both Sunni and Shia – and Christians. The penetration of such a nonsectarian, patriotic Lebanese force into parliament is a new and promising phenomenon.
Is a peaceful Hezbollah and Israel possible?
But as of July 2022, there is no parliamentary majority for either side as many MPs remain undecided. Hezbollah and Iran are hard at work trying to buy or threaten them to gain support. Yet they recognize that, for the first time in 20 years, there is a real threat to their hegemony. Their nightmare is a new government that denies them the right to bear arms. Presently they are the only militia allowed the privilege because they claim to represent the anti-Israeli "muqawama," or resistance.
However, most Lebanese no longer believe that Israel poses a threat. In fact, it is widely known that the guarantee for a peaceful Israel is a peaceful Hezbollah. Furthermore, with diplomatic help from the United States, Israel has been trying during the last decade to lure Lebanon into negotiations to end border disputes in the Mediterranean Sea, so that both can explore there for natural gas. Many believe the negotiations have gone nowhere because of Hezbollah's objections.
Lebanon's Foreign Minister Abdallah Bou Habibsaid on July 4 that any interference in US-mediated talks to demarcate its maritime border with enemy state Israel is "unacceptable," according to a Voice of America report. His comments came after Lebanon's Iran-backed Hezbollah movement launched three unarmed reconnaissance drones Saturday towards the offshore Karish gas field and Israel said it shot them down.
Most Lebanese no longer believe that Israel poses a threat.
Hezbollah also fears losing its state within a state privileges. These are, for example, the organization's unregulated communication systems and financial institutions, as well as unofficial private border crossings that undermine state sovereignty. Hezbollah's veto power also may end over legal investigations into responsibility for the 2020 Beirut port explosion that killed nearly 200 people.
Hezbollah's leaders, with Iran's support, are therefore already resorting to threats. Its most promising pressure point is the Israeli boogeyman. Any attempt to limit, let alone eliminate Hezbollah's privileges is immediately presented as high treason in Israel's service. Thus, for example, following the announcement of the election results, Muhammad Raad, head of the party's parliamentary bloc, announced: "We have accepted you as opponents in parliament, but we cannot accept you as shields for the Israelis, and those standing behind the Israelis."
Mr. Raad threatened a renewed civil war if the opposition moves forward with demands to disarm Hezbollah. "Do not be the fuel of a civil war toward which the Israelis will lead you," he said.
×
Scenarios
Lebanon is in economic freefall and needs to urgently adopt extensive banking and other reforms to revive a desperate economy and ensure external financing from the International Monetary Fund and others. By July 2022, though, no new government was seen on the horizon. Samir Geagea, leader of the largest Christian party, is adamant that his camp will oppose a national unity government with Hezbollah.
A very likely scenario is months of paralysis until October when parliament will elect a new president as Mr. Aoun's six-year term comes to an end.
Under the 1943 Lebanese National Pact, the president is Maronite Christian, the prime minister is a Sunni Muslim, and the speaker of the parliament is a Shia Muslim. (Currently, Muslims make up nearly two-thirds of Lebanon's population, while Christians number about a third.)
The question is whether President Aoun, who is pro-Hezbollah, will remain in office or Mr. Geagea's preferred candidate will be selected. The whole power structure will be tilted in favor of the winning camp.
As for the prime minister, Mr. Aoun reappointed pro-Hezbollah Najib Mikati, the three-time prime minister relegated to caretaker status after the election. But Mr. Mikati needs to be confirmed by parliament and thus far the opposition (including the Druze party) is unwilling to join his national unity government.
In the meantime, both camps are trying to convince the undecided to join them. When push comes to shove, Hezbollah and Iran have an advantage: they have money, guns and experience in assassinating political opponents and getting away with it. The weakest link in the opposition camp is the Druze Progressive Socialist Party. If Hezbollah wins, Lebanon will continue its freefall, but just how far down it will go remains to be seen.
If Hezbollah and its opposition both fail, Lebanon will go to new elections. More of the electorate who, out of despair, stayed home in May will vote in the next contest, and they are not Hezbollah supporters. This means that to avoid new elections, Hezbollah will be ready for some concessions.
Although Hezbollah has a better chance to cobble together a parliamentary majority and a government, the elections' results still provide the anti-Hezbollah parties with a fighting chance. If they manage to create a majority government, and if they decide to disarm Hezbollah, they will immediately face a Hezbollah coup. Iranian-controlled Shia militias may help Hezbollah from across the Syrian border. The national military will stay out. Without military help from the United Nations or from anti-Iranian Arab states like Jordan, Egypt, and Saudi Arabia, the new government will be overwhelmed in a few hours. Lebanon will then sink into the status of a full-fledged Iranian colony.
There are less-violent scenarios. One is that the anti-Hezbollah parties agree to continue the tradition of a national unity government. In such a government, however, they will be powerless to introduce any changes. Hezbollah and its supporters are certain to have at least one-third of the cabinet ministries and, according to the present practice, one-third of the ministers can veto any decision.
Finally, the opposition could manage to create a Hezbollah-free government, with a less ambitious agenda. They might agree that, in exchange for allowing Hezbollah to keep all its privileges, it will not go guns blazing. In such a case, minimal banking reforms that the International Monetary Fund and others are demanding before they bail out Lebanon may be introduced, but the political and social reforms will never happen. The reasons are simple: any government that cannot control the whole country, or even the capital, cannot impose any radical changes. Also, even within the anti-Hezbollah camp, the large Christian and Druze parties still have vested interests in the old political and economic system.
Conclusion
The May 2022 democratic elections did not provide the opposition to Hezbollah with sufficient power to turn the table on the ruling party and its militia. Yet, this may be the first step. A quick victory is not on the cards. Either paralysis or Hezbollah's return to control the government is likely. And yet the elections showed that at least half the Lebanese nation, and most likely a majority, reject Hezbollah's domination.