Russia's regions face the war economy
Western sanctions, fluid energy markets and the demands of war have affected Russia's diverse regions in different ways.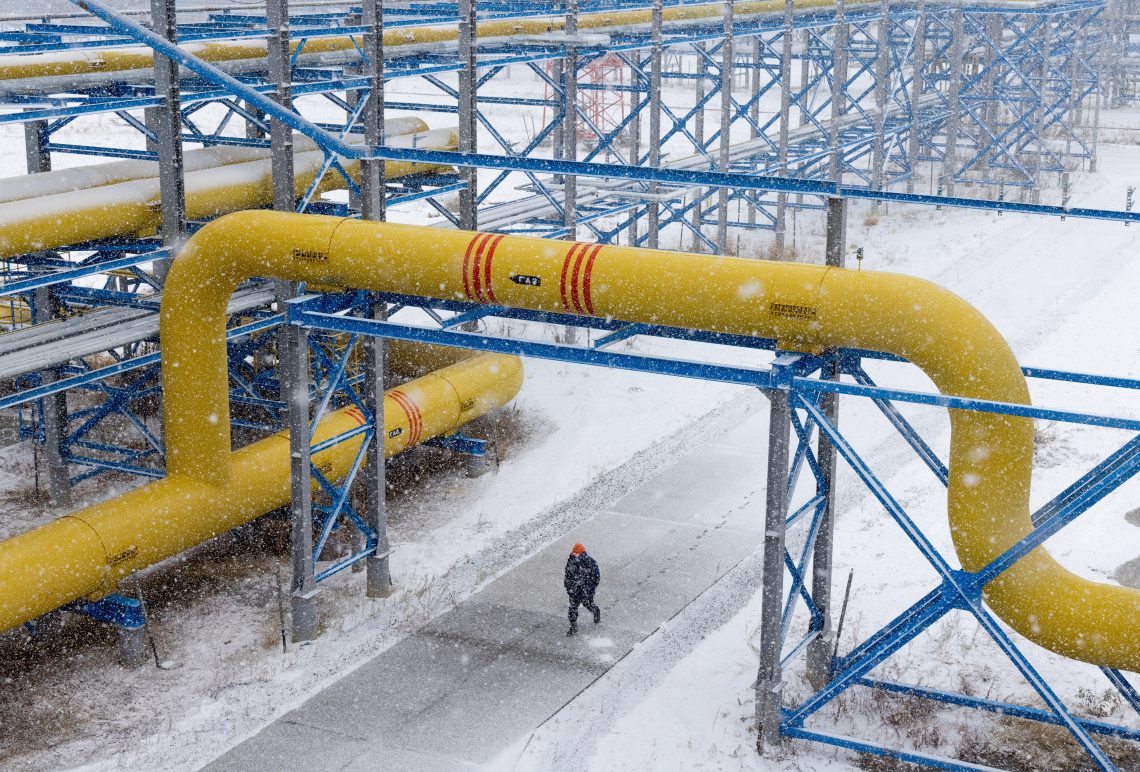 ×
In a nutshell
Sanctions have affected Russian regions unevenly
Russia's largest cities have fared relatively well
Some areas are at risk of social unrest
Looking at Russia from afar, it may seem that the socioeconomic situation there is changing uniformly across its vast territory due to Western sanctions over the war in Ukraine. In reality, each federal subject of the Russian Federation – and there are more than 80 of them – has pronounced features associated with the local economy and population structure.
Grouping all regions of Russia according to these features, several categories emerge:
Regions whose economies are based on the extraction and export of natural resources (oil, gas, coal, metals and timber). These include the Yamalo-Nenets and Khanty-Mansi Autonomous Okrugs in northern Siberia, and the Kemerovo and Sakhalin regions.
Regions where the manufacturing industry is concentrated, including the Ural regions, Tatarstan, Bashkortostan, the south of Siberia and the Far East.
Agricultural regions in southern Russia.
Cities with more than 1 million residents in their larger agglomerations.
The impact of Western sanctions on each of these groups varies greatly.
Resources and industry
The first group of resource-heavy areas has seen a stark drop-off in those crucial exports. In the Khanty-Mansi Okrug, Russia's main oil region, output began to decline in October 2022. In Yamalo-Nenets, the top gas area, the decline began in May, and by October had fallen 6.4 percent compared to the year prior. In the Kemerovo region, Russia's biggest source of coal, one extraction indicator was down by almost 10 percent in October, year-over-year. In the Sakhalin region, which also exports large volumes of gas, the mining industry fell 39.8 percent over the same span, while the timber-heavy republic of Karelia saw a 6.1 percent decline in resource production.
These trends clearly correlate with international restrictions on the purchase of Russian oil, gas and coal. Naturally, these resource-heavy regions now find themselves with difficult budgetary pressures, thanks to decreasing revenues from corporate income taxes, mineral extraction taxes and, indirectly, personal income taxes.
Russians' real incomes decreased by 2.4 percent in Q3 2022, compared to Q3 2021.
The situation is different in places where manufacturing is concentrated. In regions of central Russia, like the automotive center of Kaluga, the manufacturing industry index fell 29.4 percent from October 2021 to October 2022. That measure declined 21.1 percent in the Moscow region (excluding Moscow city), which is heavy with mechanical engineering; 14.8 in the Lipetsk region and 15.2 in Vologda, both known for metallurgy; 6.1 percent in Yaroslavl, which is dominant in petrochemistry and engineering; and 27.7 percent in the Novgorod region, known for fertilizer production.
Similarly, in industrialized regions along the Volga River, manufacturing is on the decline – by 6.9 percent in Perm Krai (prominent in engineering and woodworking) and 25.4 percent in the Kirov region (woodworking and chemistry).
In the Ural area, which is traditionally rich in metallurgy, mechanical engineering and chemistry, the manufacturing industry index has not fallen. But this can be explained by the making of weapons and other goods required by the Russian Armed Forces, which have sharply increased in this region, offsetting any hit to more conventional production. The largest defense industry enterprise in the Urals, Uralvagonzavod, has even switched to overtime work for its employees.
Periphery
The situation in Kaliningrad – an exclave that lacks a land border with mainland Russia – is also notable. Its neighbors are Poland and Lithuania, which are pursuing an active sanctions policy against Russia. As a result, the volume of cross-border economic and transport flows has dropped sharply, with industrial production falling by 18.1 percent in January-October 2022, compared to the same period last year.
The south of Russia's Far East faces a special situation. The cargo turnover of seaports there has reached record levels due to a high workload of transshipment of imported cargo. In Russian ports on the Baltic Sea, cargo turnover has decreased by 60 percent; in addition, attempts are being made to redirect Russian coal exports to Far Eastern ports. The increase in cargo transportation by Russian ships and restrictions on repairs at Asian plants has accelerated the growth of ship repair work at enterprises in the Far East.
Relative winners
As for the agrarian regions of Russia's south, their economic situation is quite favorable. In 2022, these regions reaped a record grain harvest, driving an increase in exports. Seen as an indicator of production, in the third quarter of 2022 exports increased year-over-year across the main agricultural regions of the south of Russia: by 8.6 percent in Krasnodar territory, by 23.6 percent in the Volgograd region, and by 7.1 percent in Stavropol territory.
Agriculture also developed successfully in the largest regions of the Volga region: in Bashkortostan, exports increased by 30.3 percent; in Tatarstan, by 41.2 percent; and in the Orenburg region, by 29.7 percent. The Krasnodar and Stavropol territories received additional income this year due to the increased flow of tourists who previously went on vacation abroad.
×
Facts & figures
Federal districts, selected subjects of Russia
The economies of Russia's largest cities have been doing quite well, with the industrial production index in Moscow and St. Petersburg up 21.6 percent and 12.4 percent year-over-year, respectively. This is partly due to the presence of some of the country's largest companies there, including those engaged in mining elsewhere in Russia, and an increase in construction volumes. In addition, these cities are home to federal authorities that create a steady demand for government spending and whose employees receive stable wages. In Moscow, the volume of consumer spending on services in January-October 2022 increased by 5.8 percent compared to the same period last year.
Hitting the wallet
Taken together, how are these multidirectional economic trends affecting the real incomes of the Russian population?
In the third quarter of 2022 compared to the third quarter of 2021, Russians' real incomes decreased by 2.4 percent. In the oil and gas-rich regions of northern Siberia, despite the aforementioned decline in economic activity, real incomes actually increased: by 6.9 percent in the Khanty-Mansi Okrug and by 5.1 percent in the Yamalo-Nenets Okrug. In the Sakhalin region, the decrease was a minimal of 1.4 percent. This is explained by the prices of Russian export resources, which remained consistently high through October 2022.
However, in the coal mining and metallurgy-focused Kemerovo region – where the consequences of sanctions had already manifested by October – the drop in real incomes is 4.2 percent, much more than the average for Russia.
Notable declines in real income were recorded in the Kaluga region (8.4 percent), the Lipetsk region (4.8 percent), the Moscow Region, excluding Moscow (5.7 percent), the Yaroslavl Region (5.3 percent), Vologda Oblast (5.4 percent), Novgorod Oblast (2.4 percent), the Perm Territory (5.6 percent), and the Kirov Region (4.6 percent).
Residents of the Kaliningrad exclave, which finds itself in a particularly difficult geopolitical situation, lost 7.9 percent in real incomes. In the south of the Far East, despite intensified logistics activity, real incomes fell by 4 to 5 percent.
In the agrarian and tourism-heavy regions of southern Russia, a 1.6 percent growth of real incomes in the Krasnodar territory stands out; elsewhere, the decline has been minimal. Finally, in the major cities of Moscow and St. Petersburg, the decline in real incomes is very small, at about 2 percent.
×
Scenarios
If the trends in the economic development of Russian regions that emerged in 2022 continue, several territories appear most vulnerable in social terms, primarily due to declining real incomes and increased risks of unemployment. These include Kemerovo (south of Siberia); Vologda, Perm and Kirov (the northern part of European Russia); Kaliningrad; Sakhalin; and regions around Moscow, like Moscow Oblast, Kaluga, Yaroslavl and Lipetsk.
Will these dynamics lead to open protests? Most likely not – thanks to the ongoing tightening of the internal regime, as well as the Russian population's ability to adapt to the gradual deterioration of living conditions.