TikTok, WeChat and China's asymmetric digital expansion
The Chinese app TikTok has rapidly conquered the American market, but its fate is uncertain due to security concerns. To Beijing's great displeasure, President Trump has put an upcoming ban on hold to discuss a deal that would create a joint American-Chinese venture.
×
In a nutshell
Beijing and Washington are looking into a TikTok deal
China is reluctant to loosen its grip on the app's technology
The U.S. is trying to balance business interests with security
On September 18, the administration of President Donald Trump announced that two Chinese mobile phone applications, WeChat and TikTok, would be banned in the United States due to security concerns. Downloads were to be forbidden as of September 20.
Apps in the spotlight
The announcement followed two executive orders signed on August 6, 2020. One directive outlined, "to the extent permitted under applicable law," a ban on " any transaction" with TikTok owner ByteDance "by any person, or with respect to any property, subject to the jurisdiction of the United States" as of September 20. A second directive applied the same terms to WeChat and its parent company Tencent Holdings.
However, the issue evolved unexpectedly. The U.S. adopted a different approach for WeChat and TikTok, since the former was categorically prohibited for security reasons, the latter was given a choice. Either it could be sold to an American company – possibly as a joint venture with American ownership – or it would be banned.
TikTok showed a willingness to create a joint enterprise, so President Trump gave ByteDance 90 days as of August 14 to divest itself of any assets, including data, used to support TikTok in the U.S.
Since the beginning of the trade conflict, Chinese President Xi Jinping has seen many of his grandiose plans disrupted. As of August this year, he has been trying to avoid direct confrontation with the U.S. to preserve China's access to Western markets. But his "wolf warrior" thinking remains deeply ingrained. Accordingly, the Chinese government reacted to President Trump's executive order by calling it "unreasonable, unfair and improper."
American companies involved in a potential TikTok deal will have to tread carefully.
On August 28, China's Ministry of Commerce and Ministry of Science and Technology published an update to their Export-restricted Technology Catalogue. A new clause will now require TikTok to obtain governmental approval before selling its technology to U.S. companies. The Ministry of Commerce also unveiled regulations for "unreliable entities" on September 19. This means companies involved in a potential TikTok deal, such as Oracle and Walmart, will have to tread carefully. Any offense to Beijing will result in their being blacklisted, fined or banned from Chinese markets.
After the executive order came out in August, WeChat users in the U.S., most of them Chinese people, created the WeChat Users Alliance (WUA) – an organization very likely to have ties to the Chinese government. The WUA filed a complaint with the Federal Court in San Francisco, accusing the U.S. of restricting the freedom of speech, freedom of religious belief, and other constitutional rights of WeChat users. A federal judge in California temporarily suspended the implementation of the ban, invoking the need for more time to clarify the circumstances.
Another dramatic change took place on September 19, when President Trump announced he had approved a joint venture between ByteDance and Oracle. His optimistic declaration led many to hope the ban would be lifted. But on September 21, Mr. Trump made follow-up statements that appeared to contradict his earlier stance, meaning TikTok's fate on U.S. soil is still murky. After TikTok filed a lawsuit, the U.S.District Court for the District of Columbia temporarily blocked the ban. This last-minute reprieve means an interim win for TikTok. However, the request to overturn the ban, which will enter into force on November 12 if no deal is reached between the U.S. and China, was rejected.
Latecomer advantage
In the field of technology, especially in the digital realm, once a latecomer gains a certain level of innovative capacity, it is likely to catch up with market leaders in a very short time – much like WeChat and TikTok did.
In October 2010, Tencent began to develop WeChat. The social platform now integrates numerous functions similar to Twitter, Facebook, Amazon, PayPal and Uber. It has approximately 1.2 billion users, mostly Chinese citizens or Chinese living abroad. In addition to Tencent's own innovation capabilities, China's authoritarian environment has contributed greatly to WeChat's success. Since foreign social media is banned on national security grounds, WeChat was able to establish a monopoly. It is precisely for this reason that the company is closely affiliated to the regime.
WeChat is an indispensable app for people living in mainland China. In addition to its social media function, it is also used for digital payments. The government can therefore tie its censorship system with the use of the platform. As a result, the Chinese are usually careful about exposing their political views or sharing sensitive information through the app, fearing that the authorities may revoke their WeChat access.
The app also provides China's law enforcement and even certain privileged companies with data collection on a scale incomparable to its counterparts in the West. With the help of digital technology and big data, the Chinese Communist Party can implement 24-hour, all-around monitoring of its citizens if necessary.
TikTok is also a social media platform latecomer, having developed more rapidly than perhaps any similar product. In March 2012, ByteDance was established; in 2016, TikTok was launched. Within a year, it had 100 million users in China and Thailand. After its acquisition of Musical.ly in 2018, TikTok started its global expansion. It has now become one of the most popular apps in the world, with 2 billion downloads in July 2020 alone and approximately 800 million active users. As of June this year, most TikTok downloads were carried out in India (one-third of the total). China ranked second with around 12 percent of downloads. The United States was in third place. TikTok is expected to catch up with Facebook in the near future.
Unlike Facebook, TikTok does not revolve around a network of acquaintances. It features one-minute videos that typically include dance, lip-synching and other means of self-expression. But the platform resembles other social media in its ability to collect large quantities of algorithmic data, especially on a user's likes and interests.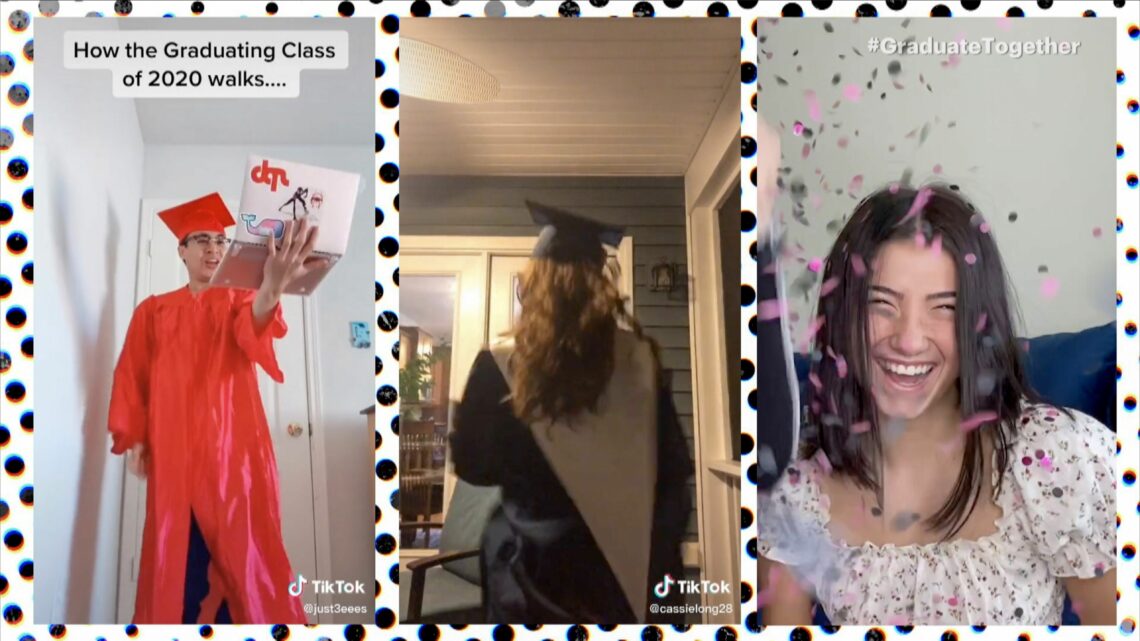 Asymmetrical expansion
As a president with a business instinct, Mr. Trump is well aware of TikTok's potential. With the elections coming up, he also has to consider the demands of almost 100 million young Americans who use the app. Therefore, the president is likely to seek an outcome that protects national security while allowing the U.S. to reap financial benefits from the app. According to the deal announced on September 19, ByteDance would move TikTok's global headquarters to Texas, where as many as 20,000 new positions would open. But the Chinese government has drawn two red lines. One is that ByteDance must own 80 percent of the shares of TikTok Global. The second is that key technologies will not be shared, implying Oracle would not be given access to TikTok's source code. If these conditions are implemented, the U.S. would still be unable to control the flow of data.
In the August 6 executive order, President Trump accused WeChat of allowing the Chinese Communist Party to obtain Americans' personal data. He also claimed TikTok posed a security threat by "potentially allowing China to track the locations of federal employees  . . .  build dossiers of personal information for blackmail and conduct corporate espionage."
There is ample evidence of what Mr. Trump is referring to. Western media recently revealed that a technology company in Shenzhen with ties to the Chinese military and intelligence agencies has been compiling the personal information of millions of people in the U.S., the United Kingdom, Australia, Canada, India, and Japan. In October 2019 Facebook founder Mark Zuckerberg publicly criticized TikTok for deleting content related to the Hong Kong protests. The data collection is certainly what prompted the ban on WeChat and TikTok. However, it is debatable to what degree TikTok data is relevant to U.S. national security given its limited function compared to WeChat.
China has been known to force Apple to store Chinese user data in the country.
The Chinese government banned Google, Twitter, Skype and YouTube on its territory, which allowed WeChat and TikTok to grow without competition. Now, the two apps have taken advantage of the open Western markets to expand. This obviously gives China an asymmetrical advantage.
Furthermore, China has been known to force Apple to store Chinese user data in the country. Since 2018, data gathered from Apple equipment in China has been controlled by a company, Guizhou-Cloud Big Data Industry Development (GCBD). GCBD belongs to the Guizhou Provincial Economic and Information Commission. With this in mind, the U.S.'s requirement that user data should be stored and controlled by American companies is not excessive. China will not relinquish this advantage willingly.
The potential deal between ByteDance, Oracle and Walmart leaves two key questions unanswered. First, who will control TikTok Global, and second, will the U.S. be able to mitigate security risks by accessing the app's code? President Trump had endorsed the deal earlier, but took back his words later on, fearing that a compromise with the Chinese would hurt his election prospects.
×
Scenarios
On the whole, WeChat has little chance of gaining a foothold in the U.S. TikTok will likely continue to exist in U.S. markets as a joint venture with American companies, despite the security concerns involved. However, it is still uncertain whether President Trump and President Xi will be able to agree on key issues.
From a broader perspective, TikTok and WeChat could herald the rise of more innovative Chinese "latecomers," especially in the field of digital technologies. At the same time, China will continue to use its access to Western markets to develop its advantage.
Technological superiority has become an important factor in national security and the Chinese government is treating it as a top priority. The Huawei ban and now the uncertainty around WeChat and TikTok have prompted President Xi to deploy all possible resources to create more disruptive technologies. For example, the 14th Five-Year Plan (from 2021 to 2025) outlines nine major areas (information and communications including 5G and 6G, chips; aero engines, new materials, artificial intelligence, biomedicine, quantum science, superconducting materials, and marine biological research) in which China intends to be able to compete with the U.S. in the next five years. In the West, there is no such strong sense of urgency and growing capacity. The European Union and the U.S. even appear to be reducing investment into scientific research. In such circumstances, the West may not be able to safeguard its national security in the long term.
In the short to medium term, China's global expansion through sensitive technologies will meet obstacles in Western countries as long as Beijing cannot regain its political trust in the international community.