The U.S. and Canada: chilly relations won't sever the ties that bind
President Donald Trump and Prime Minister Justin Trudeau have a contentious relationship. Yet, the economic, security, and administrative relations that bind the U.S. and Canada together are far stronger than any hostility between the leaders.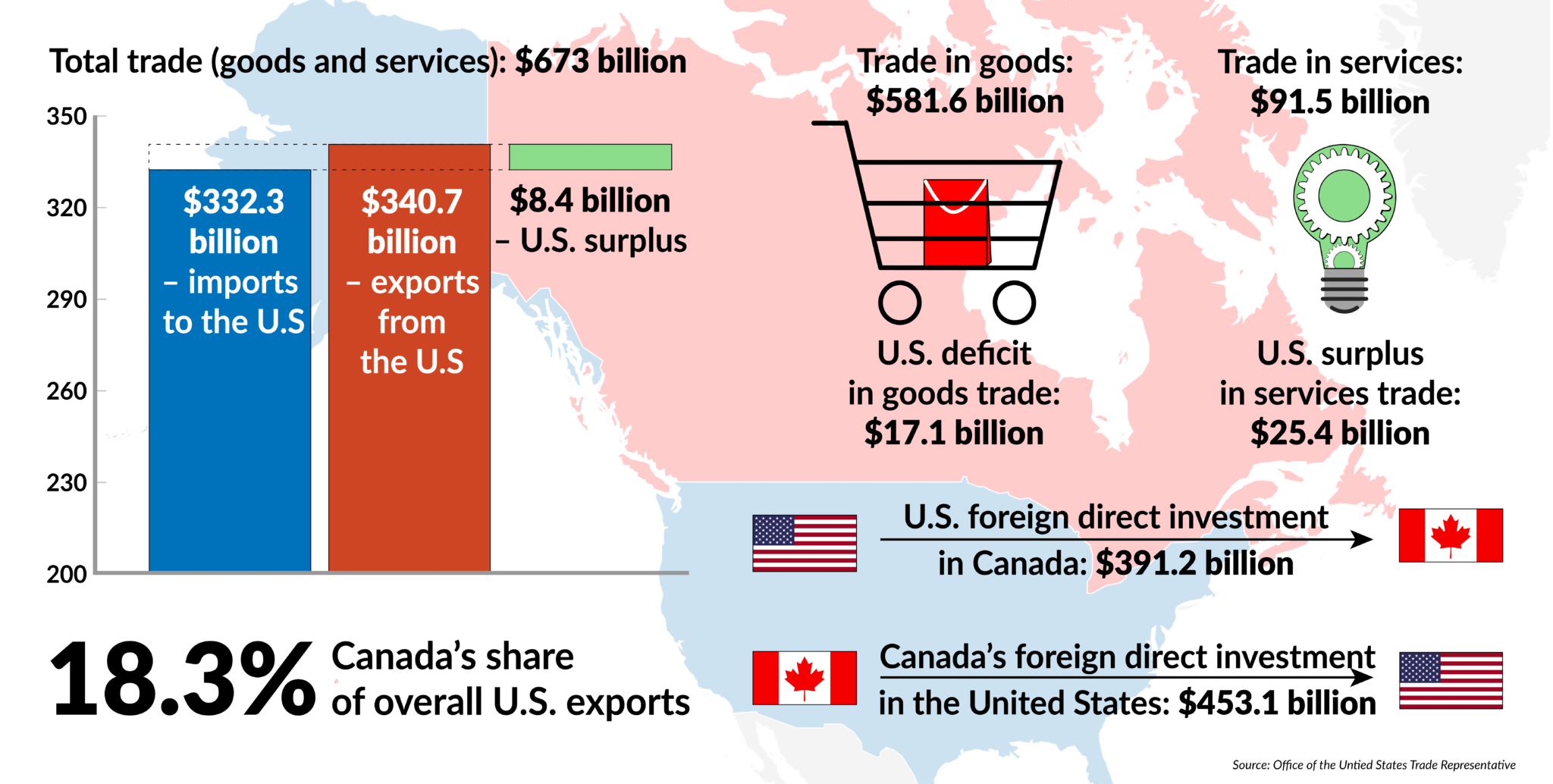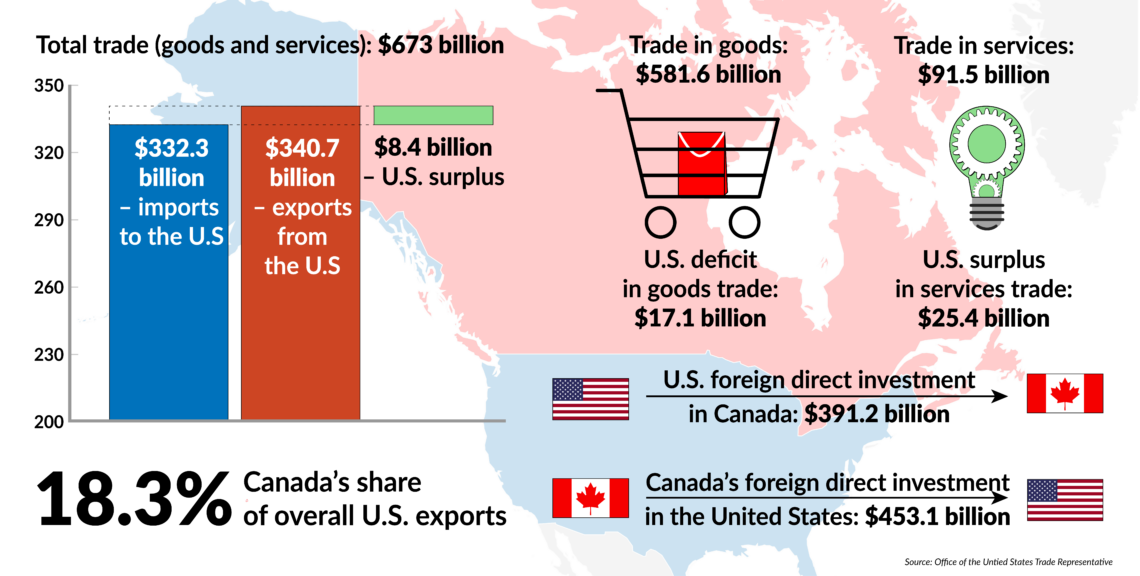 ×
In a nutshell
Donald Trump's policies are anathema to the current Canadian government
Canada's refusal to buy American fighter planes has increased tensions
Even so, the USMCA will tighten the economic ties between the U.S. and Canada
Antiterrorism and administrative cooperation will also keep the countries close
Relations between Canada and the United States were likely to get frostier no matter which Republican had won the 2016 presidential election. The sympathies of Prime Minister Justin Trudeau's Liberal government, which came to office in 2015, were much closer to those of the previous U.S. administration under President Barack Obama and the Democratic Party.
President Donald Trump, however, is anathema to the administration in Ottawa. Even the successful conclusion of negotiations to create the U.S.-Mexico-Canada Agreement (USMCA) as a replacement for the North American Free Trade Agreement (NAFTA) does not portend a thaw. Yet at the functional level, where officials deal in the day-to-day business of law enforcement, defense, intelligence and government-to-government cooperation, the bonds between the two countries are as indivisible as ever.
Nervous neighbors
There are centuries of administrative and economic links between the two North American neighbors that animosities between particular administrations can do little to alter. The U.S., for example, is by far Canada's largest trading partner, accounting for 75 percent of Canadian exports. Canada is the largest export market for businesses in 36 U.S. states.
There is an anti-American undercurrent in Canadian politics.
Nevertheless, there is always an anti-American undercurrent in Canadian politics. When the American and Canadian administrations are on different sides of the ideological spectrum, the friction becomes more visible. Particularly on environmental and social issues, from climate change to gender and refugees, the sentiments of the two countries' leaders could not be farther apart. President Trump refused to meet Prime Minister Trudeau in October.
Both President Trump and Prime Minister Trudeau have used their contrasts to drive their domestic agendas. After bringing the Liberals back to power following a decade of rule by the Conservative Party, Mr. Trudeau sought to "redefine what it means to be Canadian," as Guy Lawson wrote in The New York Times. That has resulted in a decidedly progressive agenda. Pushing back against President Trump helps. In July, more than 70 percent of Canadians surveyed approved of their prime minister being "tough" with Mr. Trump. Successfully concluding the USMCA negotiations did little to change negative attitudes.
Trumping trade
One of the outcomes of the divisive negotiations over NAFTA were rumblings about diversifying Canada away from its dependence on North American trade. For example, Glen Hodgson, a senior fellow at the Conference Board of Canada, wrote last January that because the U.S. might withdraw from the agreement, "the prospect of greater trade and business diversification beyond North America becomes ever more attractive to Canada." That seems unlikely. Canada's efforts to build up bilateral trade with China have, for example, yielded little.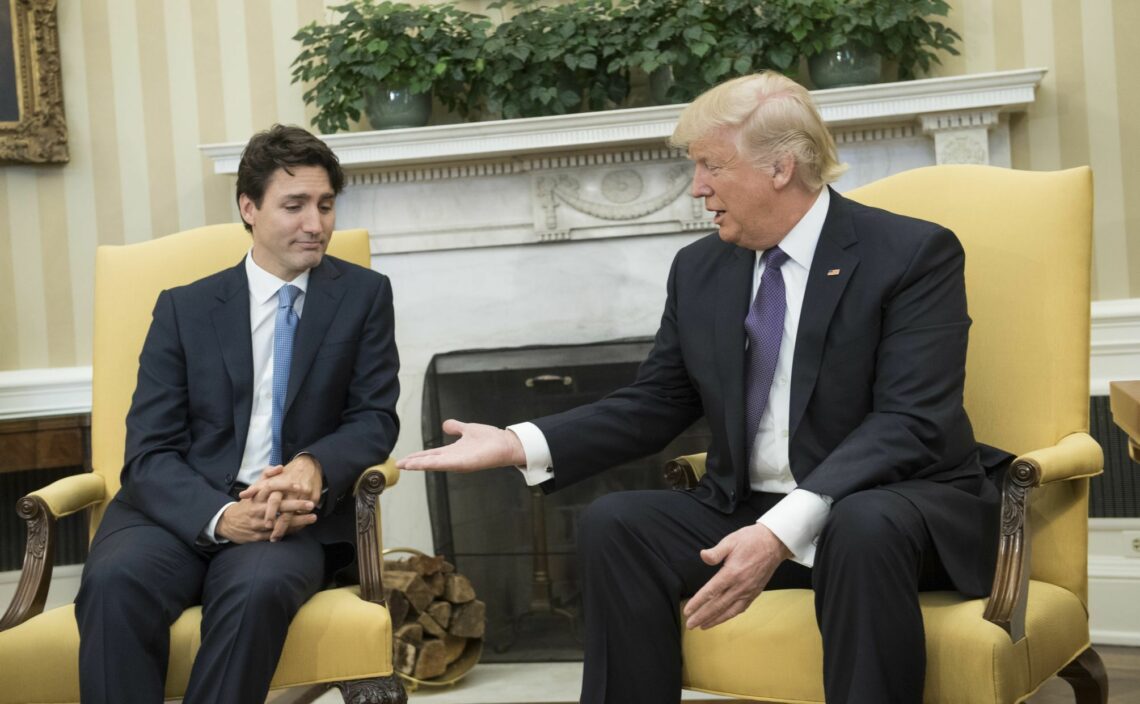 The USMCA is likely to tie the U.S. and Canadian economies even closer together. The greatest opportunity for diversification might be a future Canada-United Kingdom free trade agreement, following the UK's exit from the European Union. The UK is already Canada's largest trading partner in Europe. How Brexit will play out, however, remains an open question. Even if the UK regains authority to negotiate trade agreements soon, the U.S. is also likely to seek a deal. Increased U.S. and Canadian business with the UK might result in further integration of the two countries' economic activity – not more diversification.
The U.S. economy's robust growth will have the biggest impact on Canadian business. When it comes to foreign markets, Canadian companies are most comfortable operating in their neighbor to the south. Though U.S. economic growth is expected to decelerate in 2019, the slowdown will not be enough to offset the U.S. market's attractiveness. That fact, coupled with strong demand from the U.S., is likely to mitigate calls by Canadian politicians and pundits to do business elsewhere.
Homeland security
Although the Trump and Trudeau administrations' rhetoric on transnational terrorism sounds very different, they share a common problem. International jihadist groups continue to single out North America as a target, though their capacity to organize effective operations in the Western Hemisphere has atrophied. The most common threats are "lone wolf" attacks or returning foreign fighters. It is estimated that about 300 Americans and about 180 Canadians left their countries to go fight for Islamic State (also known as Daesh or ISIS). About a quarter of those people were probably killed. Approximately 60 returned to Canada. Others are being detained by Kurdish forces in northern Syria and want to return to Canada. Most of the remaining Americans who fought for Daesh are unaccounted for.
Cooperative efforts continue as a matter of course, regardless of the political parties in power.
Close U.S.-Canadian cooperation on intelligence, law enforcement and counterterrorism has not been affected by the contentious political disagreements between Ottawa and Washington. Likewise, many government-to-government cooperative efforts continue as a matter of course, regardless of whichever political parties are in power.
Testing defense
One area that is likely to get more contentious in the bilateral relationship is Canada's defense contributions. Canada remains active within NATO. In 2018, it assumed command of the NATO training mission in Iraq for its first year. Under Prime Minister Trudeau, Canada took command of a NATO high-readiness brigade in Latvia. On the other hand, Canada spent 1.23 percent of its gross domestic product (GDP) on defense in 2018. That number is a decline from 2017 and leaves Canada well short of the NATO goal of 2 percent. President Trump has repeatedly stressed that he considers the figure an important measuring stick for NATO partners.
Underinvestment in defense has been a chronic challenge in Canada for both ruling parties. However, there is no question that it has worsened under the Trudeau government. Even though Prime Minister Trudeau and President Obama were on far better terms, Mr. Obama pressed Canada to increase defense investments in his 2016 address to the Canadian Parliament.
Canada's tendency to neglect defense investment will continue to vex relations.
One particularly contentious issue is Canada's decision not to buy the F-35 fighter aircraft. Canada's CF-18 (the Canadian variant of the American F/A-18 Hornet) is well overdue for replacement. Canada had committed to buy the F-35, but Prime Minister Trudeau scrapped the purchase. Instead, Canada will buy used F/A-18s from Australia as a stopgap measure, but doing so will not adequately sustain its air capabilities. A recent independent Auditor General report concluded Canada's fighter gap will worsen – not just from a shortage of modern aircraft, but also due to insufficient pilots and support personnel. The Canadian military will not even be able to fly the planes it has. The CF-18 problem is symptomatic of a broader Canadian tendency to neglect defense investment, which will continue to vex relations between Ottawa and Washington.
Future relations
The most likely scenario is that President Trump and Prime Minister Trudeau will continue as contentious neighbors for the next two years, but that the foundation of bilateral relations will remain unchanged. The USMCA should come up for ratification by both governments this year. The deal is likely to pass in both countries, keeping North America one of the most integrated economies in the world and cementing one of the strongest trading relationships in the global economy.
Economic activity will not close the cultural and political divisions, but the underlying sinews that keep Canada and the U.S. working together will not be severed, either. While the difference in defense policy will likely exacerbate tensions, the U.S. will probably focus more on European contributions, which are more critical to NATO's forward defense.