ZTE and the new era of distrust between China and the West
When the U.S. slapped sanctions on Chinese telecoms equipment maker ZTE, it was a huge issue in China, and finding a solution rose to the top of the agenda for the trade talks between Washington and Beijing. But the ZTE case is just the beginning of an uncomfortable race.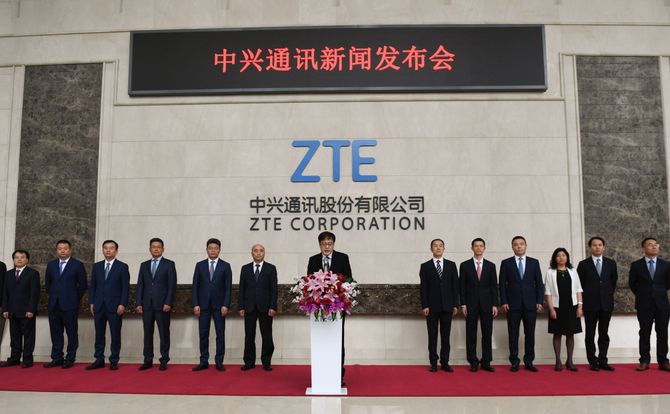 ×
In a nutshell
The ZTE case was resolved because the stakes for both sides were high
The sanctions were viewed very differently in China and the U.S.
Conflicting ideas about technology and transparency will continue to produce tensions
After months of negotiations, a deal has been reached to bring ZTE Corp., one of China's largest telecommunications companies, back from the dead.
ZTE ceased some of its operations after the United States banned American suppliers from selling to the Chinese firm in April. The company was revealed to have broken a settlement with U.S. regulators over illegal equipment sales to Iran and North Korea.
The American sanctions against the company have become a major story line in China and the top Chinese priority in trade negotiations between the two countries. Now, after several rounds of talks, it seems ZTE will be allowed to resume business with its U.S. suppliers after paying a hefty fine and making some other changes.
The episode is a case study in the growing distrust between China and the West, and of the collision course set by China's ambitions to become a global high-tech leader.
Violation and deception
ZTE is the second-largest Chinese multinational telecommunications equipment and systems company based in China's IT hub, Shenzhen. The 33-year old company employs nearly 80,000 people and operates in over 160 countries. It is a key state-owned enterprise (SOE), as designated by the State Council, but from the standpoint of management operates as a privately-owned business.
With a growing focus on 5G infrastructure, the company is deploying the next-generation of mobile technology. Together with Huawei, it holds high stakes in China's high-tech ambitions.
In 2011, an official at Iranian telecommunication company TCI boasted that "the sanctions against Iran from the West were totally useless. We still could acquire the cutting-edge telecommunication technologies of the world."
That remark caught the attention of American authorities, and in 2012, the FBI heard from a whistleblower, Ashley Kyle Yablon, a lawyer at a ZTE U.S. subsidiary. He revealed that the leadership of ZTE had actively tried to avert U.S. regulations and controls and had secretly provided Iran with telecommunication devices with American components, prohibited by the sanctions.
ZTE leadership was instructing the company to dodge export monitoring in Iran, North Korea and Syria.
Then, in 2014, amid an investigation launched by the U.S. Bureau of Industry Security (BIS), senior ZTE executives from China flew to the U.S. for a meeting. At the border, officials discovered electronic files showing that ZTE leadership was instructing the company to dodge export monitoring in Iran, North Korea, Syria, Sudan and Cuba. The documents even referred to Huawei doing business in Iran.
In March 2017, ZTE settled the sanction case with the U.S. government and admitted to illegally shipping products with U.S. technology to Iran and North Korea, paying a record fine of nearly $900 million. As part of the agreement, ZTE promised to dismiss four senior employees and reprimand or cut the bonuses of 35 others. It also agreed to a seven-year suspended denial of export privileges, which could be activated over any further violations, as well as a three-year probation period, a compliance and ethics program, and a corporate monitor. ZTE agreed to an additional penalty of $300 million that would be suspended during the seven-year term as long as the company complied with the agreement.
As would later be revealed, while ZTE had fired the four senior employees, it had not disciplined the other 35 employees at all.
Obviously, ZTE had severely broken the settlement agreement. The company made false statements to the U.S. government when they were originally caught, then again during the reprieve it was given, and again during its probation. This finally led to the reactivation of the BIS ban in April 2018, under which American companies were blocked from selling to ZTE. It was a huge blow for the company, which soon began ending "major operating activities."
The view from China
In the U.S., the decision was regarded as a necessary consequence of the rule of law. Companies like Intel and Microsoft had previously been penalized by the BIS, and while the scale of the ZTE ban was severe, the company had made repeated attempts to deceive the regulator.
But in China, the perception was quite different. The ban deeply resonated with the public and ignited immense nationalist resentment.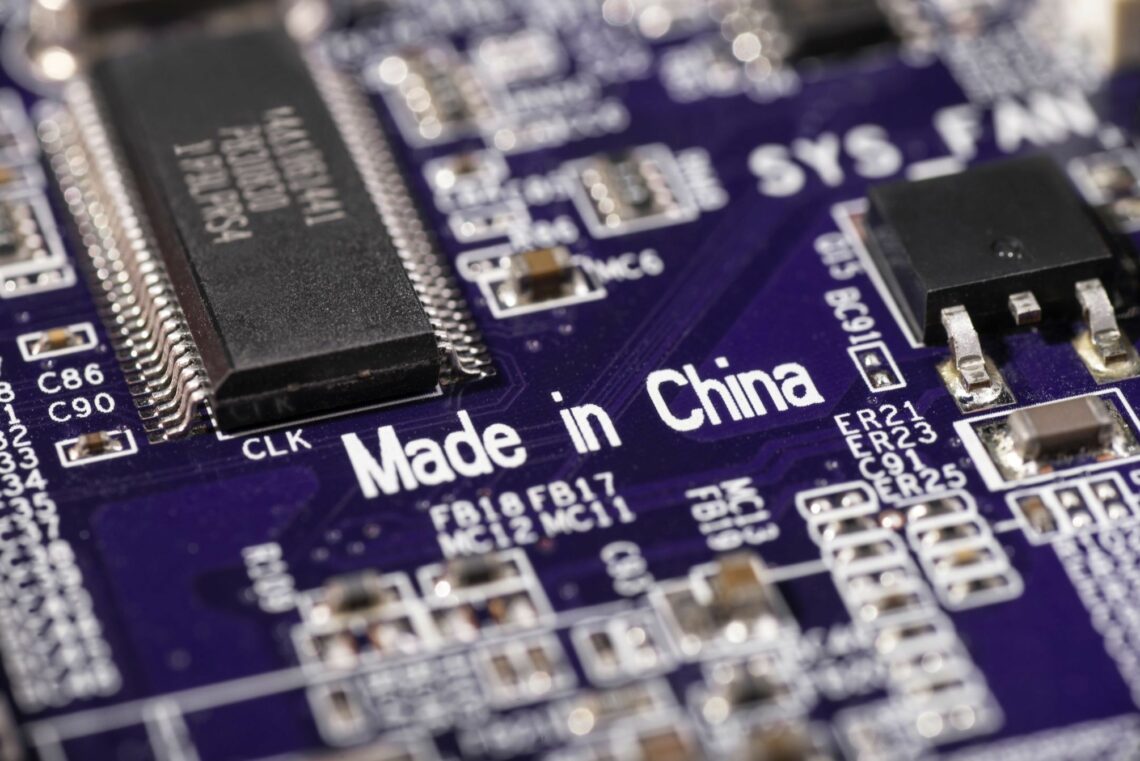 For one, Chinese media and the majority of the public regarded the ban as part of an American trade war against China, aimed at straitjacketing the country's ambition to become a high-tech economy. ZTE relies on U.S. suppliers like Qualcomm, Acacia, Oclaro and Lumentum for 25 to 30 percent of its components, ranging from chips to smartphones and networking gear.
Computer chips – not petroleum or crops – are China's most significant imports. Since 2013, China has had to import $200 billion in computer chips each year, more than the energy sector. From the Chinese perspective, that dependence has led to vulnerability, and it makes sense that the U.S. would try to take advantage.
Reacting to the ZTE ban in April, Chinese President Xi Jinping emphasized that China must be self-reliant for core technologies. China will produce its own optoelectronic communication chips for commercial use by no later than 2025. A newly established innovation center in Wuhan is expected to boost the country's overall capability to produce 30 percent of the core optoelectronic chips and components for the industry. It was no coincidence that Mr. Xi visited the center shortly after the U.S. announced the ban.
Beijing also focused on the issue of security. During an April national security meeting, Chinese leaders expressed dissatisfaction that some companies, ZTE among them, had leaked confidential information and failed to protect "national security." Not coincidentally, Huawei soon after laid off five employees at its Washington, D.C. office.
Since the destiny of ZTE not only concerns its 80,000 employees but also the survival of a long list of other Chinese suppliers, Beijing put this issue at the top of the agenda for trade talks with U.S. President Donald Trump's negotiating team. But the American side has insisted that the issue does not belong to the trade negotiation schedule. President Xi purposely mentioned the issue during his phone conversation with Mr. Trump in April, leading the American president to pledge to help ZTE and reverse the ban.
President Trump's strategy has been something of a reciprocal, businesslike approach. Fearing that China could have negatively influenced his engagement with North Korean leader Kim Jong-un, Mr. Trump attempted to give Mr. Xi an olive branch and ease the ZTE sanctions. Naturally, American suppliers who sell their products to ZTE would also suffer from the ban. After the ban was announced, concept stocks of Acacia dropped by 35.97 percent, of Oclaro by 15.18 percent, and of Lumentum by 9.06 percent – all ZTE suppliers.
The Chinese media, which hailed Mr. Trump's promise, largely ignored the subtleties in the American position. U.S. lawmakers actually increased pressure on Mr. Trump to uphold the sanctions on ZTE, claiming that the company poses a threat to U.S. national security.
On June 7, ZTE and the BIS signed a settlement agreement to end the ZTE ban. The company has to undertake major changes to its management and board, pay a $1 billion fine and put an additional $400 million in escrow. The U.S. side will be involved in the whole process, through a compliance team chosen by American regulators, and the ban can be reactivated over any new violations.
Growing distrust
While Chinese media attributed the ZTE sanctions to a trade war with the U.S., the larger context has been neglected. China's global expansion has created an environment of distrust with Western nations, and the case of ZTE is only one flash point in that deepening conflict.
China's political system, for one, does not nurture a culture of transparency, compliance, or the rule of law. ZTE's violation of American national law and its attempts to deceive U.S. regulators are, in fact, rather typical behaviors for Chinese companies.
It was no surprise that U.S. lawmakers concluded that some ZTE products threatened national security.
Secondly, direct or indirect influences by the government on enterprises – regardless of whether they are SOEs or privately-owned – create suspicion among international customers of Chinese products that could be exploited for nefarious purposes. This is especially true when it comes to telecommunications technologies.
It is well known that in China many "national champions" are financially supported by the government, and that in return they serve the national interest. It was no surprise when American lawmakers concluded U.S. national security was threatened by some Huawei and ZTE products that regularly report information back to Chinese producers.
The Pentagon halted the sale of Huawei and ZTE phones in stores on American military bases, while the U.S. has started to consider developing its own 5G network. Australian and British officials have expressed similar concerns over Chinese IT products, with the National Cyber Security Center warning UK telecommunication firms against using equipment from ZTE.
Finally, China's grandiose "Made in China 2025" plans have also sown distrust. The program is designed to breed national champions in 10 high tech sectors, including in semiconductors, so that China can take the lead or secure a significant share in those markets globally.
The problem is not the plan itself but in how its targets are to be achieved. In the Chinese parlance, it is common to seek "shortcuts" and "reinvention," which refers to the practice of acquiring cutting-edge technologies from Western counterparts and then appropriating them through "localization" and retrofitting. One approach is to use the Chinese market to "force" foreign companies, sometimes explicitly but usually implicitly, to take part in a technology transfer. Another approach is to integrate foreign advanced technologies through investments – often through foreign mergers and acquisitions – under the guidance or support of the government.
China's investments in the U.S. are a prime example. The country's investments in American high-tech sectors totaled $9.9 billion in 2015. These amounts dipped the following year, but China's appetite to buy U.S. firms and technology remained strong. In 2017, there were 165 Chinese-backed deals made with American startups, only 12 percent less than the 2015 peak.
All of those investments favored, at least in the short and medium term, the respective American companies. But in a broader long-term context, the assimilation of U.S. technologies may actually harm American interests. For this very reason, the U.S. Senate is considering a bill which will give it more power to scrutinize foreign investments, particularly investments from China in the country's critical infrastructure. Similar moves are also being taken in European Union member states, although Europe overall had previously been more accommodating towards Chinese M&A.
Collision course
The growing distrust between the West and China has different sources and must be addressed accordingly.
On the issue of Chinese government access to IT products, some efforts to find a solution are already underway. A team of Huawei cybersecurity experts based in the UK, known as the Cell, is working to combat the risk of surveillance and hacking attacks from China. Employed by Huawei but supervised by British authorities and equipped with high-security clearances, the project has raised some questions about the team's independence. But it is a good sign on the part of Huawei and should build trust for their foreign customers.
China is increasingly gaining a foothold in some leading technologies, such as 5G and navigation systems.
Regarding the reverse engineering of Western technologies, both President Trump and some European governments are trying to facilitate an environment of "free trade and fair trade" with China. The concessions China is making on trade, though very limited, give the West some hope that China will be more transparent and will stick to the rules of the WTO, as promised.
The most difficult obstacle is the distrust arising from the way Chinese politics and institutions operate. For a long time, the West held out hope that China would become more democratic as it integrated into the global economy, and it was ready to provide capital and technology to that end.
However, that expectation has not come true. It is unlikely that Mr. Xi's China will adopt a form of democracy in the short or medium term. Meanwhile, the country is increasingly gaining a foothold in some leading technologies, such as 5G and navigation systems.
The ZTE episode has spurred China's determination and enthusiasm to develop its own chips. One industry survey predicted that China will soon become the world's second-largest investor in semiconductor equipment. Beijing spent $5.4 billion in the sector last year, compared to $3.5 billion in 2016, and will spend $8.6 billion this year.
One thing is certain: China will not give up its quest for high-tech development, an essential part of its plan to move its economy further up the global value chain. It remains to be seen whether it will meet its specific targets, but sooner or later, China will become a leading force in advanced technologies.
The case of ZTE is just the beginning of this uncomfortable race. A technologically competitive China is here to stay, complete with an authoritarian system that is politically incompatible with Western democracy and inherently less trustworthy. The West must learn to live with that reality.