Business strategies are needed for the rough economic stretch ahead
Governments and supranational organizations that weakened the economy's resilience with overspending, accumulating debt and arbitrary taxation before the pandemic are now doing more damage. They have resorted to scare tactics to expand their control.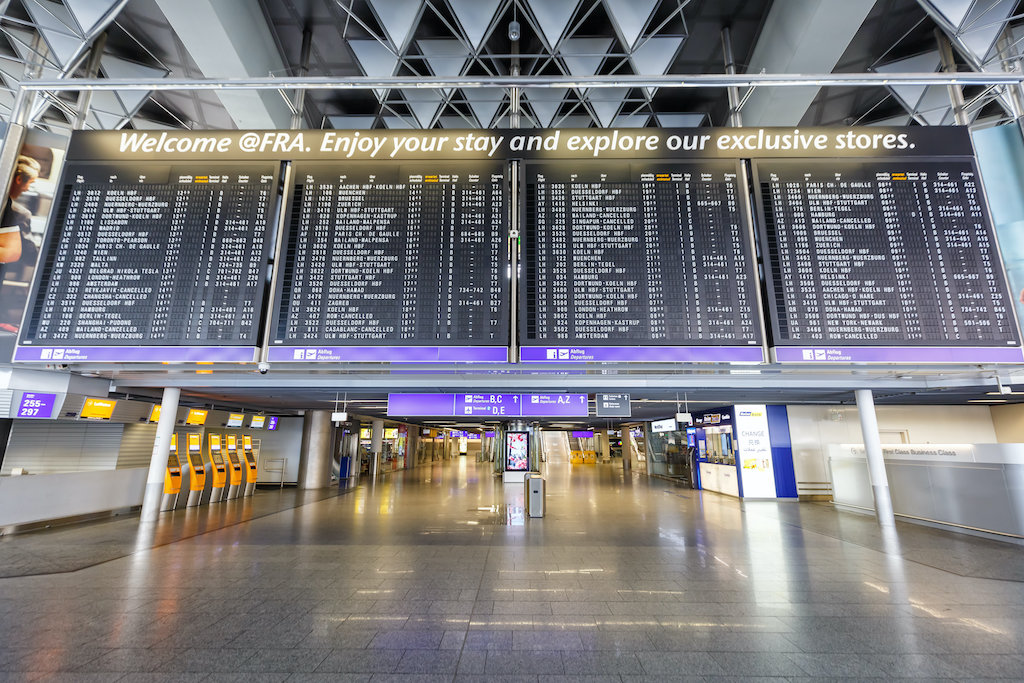 Much is being said about the social and economic consequences of the measures taken to contain coronavirus. Over the last three months, people were driven to panic by wartime-style communications on the progress of the enemy, its spread and casualties. Political leaders and international organizations quickly realized that the challenge would also present them with an opportunity to increase their influence. They seized it with a vengeance, without duly considering the adverse long-term consequences of their actions. Media, meanwhile, embraced the grim pandemic story.
Now, the torch of "doom and gloom" has been passed from epidemiologists over to the economists. On the forefront, again, we find those associated with supranational organizations like the International Monetary Fund (IMF) and The Organisation for Economic Co-operation and Development (OECD), plus the usual suspects from governmental economic policy circles – all of them amplified by the media. The panic continues, but with a new narrative.
Authorities need to ease the corset of bureaucratic restrictions and reinforce the principles of a free market and trade.
The economy, especially its employment aspect and overall prosperity, is threatened. The institutions and circles that used the health scare to impose lockdowns will soon invoke the catastrophic consequences of that lunacy as a rationale to further expand their scope of authority. The final objective is a consolidation of states' administrative and bureaucratic power.
The question here is what will happen to the economy. There is hard evidence that an extreme slowdown has taken place.
What is to be done?
Estimates assessing the timing and shape of a recovery are mostly gloomy. That picture, however, did not result from the usual forecasting methods. Ideally, each industry would consider its strategy individually and the government would then carefully weigh options for preserving national prosperity while resisting the temptation to influence, limit or nudge businesses.
In this crisis, the governments' role should be limited to providing liquidity to viable businesses – particularly smaller companies that were brought to their knees by overtaxation and overregulation. Authorities also need to ease the corset of bureaucratic restrictions and reinforce the principles of a free market and trade. Policies that involve extending financial lifelines to large, mismanaged entities (under the "too-big-to-fail" philosophy) will only worsen the waste of public resources.
At this stage, let us consider the most pertinent facts and trends that may result in fundamental shifts.
The first critical issue is the strain on supply chains. The crisis led many to blame globalization and its inherent interdependencies. Data shows, however, that globalization, entrepreneurship, free markets and free trade have helped create unprecedented levels of prosperity worldwide over the last 40 years, reducing extreme poverty and hunger. Outsourcing had already been diminishing in the last decade. The increase in world trade has been slower than in production. This was a positive sign, as it indicated more prosperity and local consumption in the developing world. Local consumption growth in China especially contributed to that trend. As a natural consequence, more and more firms are now moving their production back from formerly "low-cost" countries to Europe.
The crisis has highlighted the problem of supply dependencies, especially when supply lines are spread out all over the world. In particular, storage-cost-saving schemes of "just-in-time" part deliveries make manufacturers vulnerable to disruptions of all kinds. Businesses will need to take a longer view and improve capitalization to become more resistant – even if this reduces the short-term "return on capital invested," or ROCI, indices. Innovation, creating new business models and increasing productivity will be key. For administrations, this necessitates a policy change as well – the state must not punish well-run, equity-financed businesses with confiscatory taxes or harass them with inspections. Should governments go in the opposite direction, as is frequently proposed, and increase or introduce wealth taxes, such necessary changes in the industry would be precluded, with negative consequences for all. The services, the economy's largest sector, is hurting badly. Manufacturers may be confronted with changed behavior and less purchasing power on the consumer side.
There is also a geopolitical angle to this story. The political power play for hegemony between the United States and China, which also involves Russia and Europe, appears to be leading to global fragmentation. This process too will have a strong impact on supply chains.
Drag factors
The service industry accounts for almost 80 percent of today's economies. Companies in this sector are less dependent on supply chains, but many of them have been hit severely by lockdowns. More than a few will go out of business. It is also unlikely that the remaining ones will be able to rebound quickly. After months of making do without many services, people are getting used to it. With many jobs on the line, consumers will be more reluctant to spend. Recovery in Europe is likely to be slow because of the decline in individual purchasing power. Since economies and citizens are already burdened with massive debts due to Keynesian monetary policies, the problem of weak consumer demand will be grave.
For example, travel and tourism provide some 10 percent of the world's employment, not counting suppliers and other jobs in delivering goods and services for these sectors. It is improbable that they will pick up quickly. Against this backdrop, one finds it very hard to understand why the foreign minister of one of the largest European states publicly discouraged citizens from taking holiday trips to two smaller neighboring countries after the end of the lockdown. Those neighbors are highly dependent on tourism. Restaurants too, are likely to see fewer customers after the precautions are lifted, as eating out is also an expendable habit. Many such establishments will unfortunately end up out of business.
The macroeconomic figures are shocking, but they should not paralyze us with fear. All of us – individuals, public servants, business leaders at any level – ought to think hard about the consequences of this crisis and determine what is the most responsible and pragmatic course of action at this stage.