The backlash builds against ESG investing
The false promises of environmental, social and governance-based investing are increasingly evident, prompting government officials to divest billions of dollars.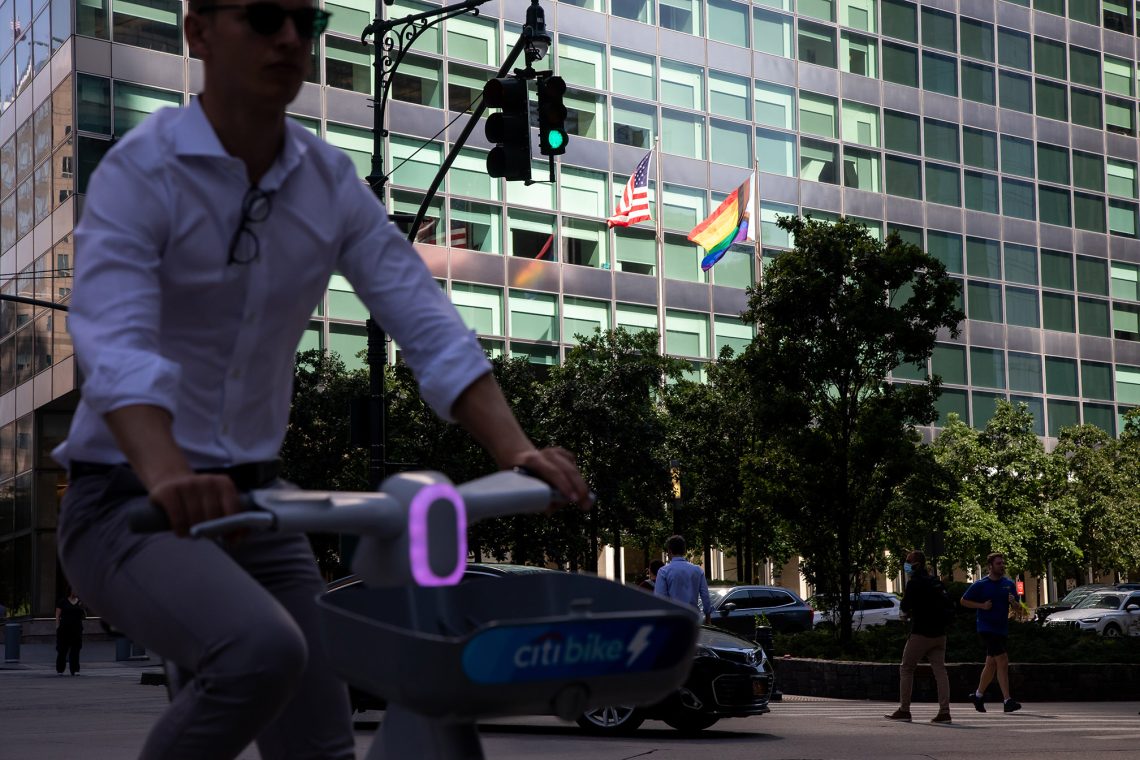 ×
In a nutshell
There is no credible evidence that ESG investments deliver higher returns
The ESG movement elevates a progressive political agenda over financial objectives
Dozens of states are investigating the dubious claims of ESG funds
After years of dramatic growth, investment in environmental, social and governance (ESG) securities has sharply declined, with research firm Morningstar reporting a 70 percent drop of inflows this year over last and the number of new funds down by 60 percent. The overall slump in the stock market is certainly a factor, but the retreat also coincides with a backlash against the entire ESG construct.
The fallout is getting rough, to say the least. Elon Musk called ESG "a scam" perpetrated by "phony social justice warriors." A recent Dilbert cartoon strip characterized ESG as the spawn of "a crooked politician and a crooked financial advisor … a colicky baby with firehouse diarrhea."
ESG investing has long enjoyed fawning media attention despite abundant research refuting its central tenet – that is, "sustainable investment" is inherently less risky and therefore delivers higher returns. But the massive amount of capital accumulated in ESG funds has provoked government scrutiny and a policy debate. All of this has provided critics with a public forum that the media long refused them. A tipping point has been triggered, and the backlash is now too vocal and visible to ignore.
At the forefront are governors, attorneys general and treasurers in American states who are duty-bound to optimize their states' financial assets, including public pension funds (totaling $4.5 trillion nationwide). Their concerns are sixfold:
There is no credible evidence that ESG investments yield higher returns than conventional funds. In some respects, they increase financial risk. According to Institutional Investor: "Flows of money into ESG funds represent a marketing-induced trend that will neither benefit the planet nor provide investors with higher returns."
The ESG paradigm elevates political considerations over financial objectives in investment decisions. In a recent letter to the CEO of BlackRock Inc., the world's largest investment management company, a coalition of 19 state attorneys general asserted: "Our states will not idly stand for our pensioners' retirements to be sacrificed for BlackRock's climate agenda."
Large ESG funds wield proxy power to advance a progressive agenda – thereby circumventing the democratic process. Most notable are efforts to force "net-zero emissions" targets and retire fossil fuels. As BlackRock CEO Larry Fink told a conference audience earlier this year: "We're not going to need really governmental change or regulatory change."
Phony claims of environmental impact (aka "greenwashing") abound while transparency is lacking. Some 600 firms churn out unsubstantiated, inconsistent ratings of corporate ESG performance. In the words of Oxford University Professor Robert Eccles: "ESG accounting is a mess."
There is no evidence that the increased risks and costs of ESG investing yield commensurate benefits. The ratings that drive ESG investment reflect past economic, political and social conditions, not future corporate performance. Writing in the Stanford Social Innovation Review, authors Paul Brest and Kelly Born note, "Most economists agree that it is virtually impossible for a socially motivated investor to increase the beneficial outputs of a publicly traded corporation by purchasing its stock."
ESG funds often charge much higher fees—more than 40 percent, by some estimates—although the "greenium," or green premium, does not increase returns.
A growing number of state officials in America and members of the United States Congress are warning that ESG investing subjugates shareholder value to stakeholder benefit in conflict with principles of sound investing.
The world of finance and investment has never been free of political influence, of course. The tax code, after all, heavily influences capital flows. But a growing number of state officials in America and members of the U. S. Congress are convinced that ESG investing subjugates shareholder value to stakeholder benefit in conflict with principles of sound investing.
That is what the late Kofi Annan intended when, in 2004, the United Nations secretary-general urged financial institutions to incorporate ESG principles in capital markets worldwide. Two decades on and ESG dogma is now so mainstream that U.S. President Joe Biden, while running for president of a nation founded on economic liberty and property rights, proclaimed, "It's way past time we put an end to the era of shareholder capitalism…"
With ESG assets surpassing $35 trillion, an entire industry has materialized, including sustainability advisors and climate consultants, corporate citizenship associates and reputation managers, ratings examiners, ESG counsels and disclosure auditors, among other ESG functionaries.
The irrational exuberance has prompted some fund managers to reassess. Morningstar, for example, stripped the "sustainable" designation from more than 1,200 funds (worth $1 trillion in assets) following a forensic analysis of their ESG claims. Writing in the Harvard Business Review, Sanjai Bhagat, the provost professor of finance at the University of Colorado, cited research documenting that companies in ESG portfolios had worse compliance records for labor and environmental regulations than non-ESG companies.
States on offense
States exercise authority over ESG investing in relation to fiduciary obligations and pension investments. A variety of state statutes require public pension trustees to manage assets solely in the interest of beneficiaries. That "duty of care" is violated if ESG principles drive the management of assets rather than the best interests of pension fund participants.
Some two dozen states are now attempting to rein in ESG mania. Two multistate investigations have been launched – one against Morningstar, Inc., and its Sustainalytics subsidiary for potential violations of consumer protection and anti-boycott, divestment and sanctions laws and a second probe of whether S&P Global misused ESG factors in credit ratings.
Texas is among the most aggressive states, which is hardly surprising since it is the largest producer of oil and natural gas in the U.S. In early 2021, the Texas legislature prohibited state agencies and local governments from contracting with firms that undermine energy markets. Texas Comptroller Glenn Hegar subsequently identified 10 companies and 348 investment funds to be barred from doing business with the state.
Growing public opposition will force ESG fund managers to curtail support for radical shareholder proposals.
According to Hegar, "The environmental, social and corporate governance movement has produced an opaque and perverse system in which some financial companies no longer make decisions in the best interest of their shareholders or their clients, but instead use their financial clout to push a social and political agenda shrouded in secrecy."
In Florida, Governor Ron DeSantis, a leading Republican prospect for the 2024 presidential election, has proposed legislation to bar state fund managers and advisors from basing investment decisions on ESG factors. The governor is also seeking to amend Florida's statute on deceptive and unfair trade practices to include the withholding of services by financial institutions based on ESG ratings.
Utah Treasurer Marlo Oaks in September withdrew some $100 million in state funds from BlackRock Inc., in protest against its ESG activism, and Missouri officials in June pulled $500 million of pension assets from the investment monolith for "advancing a woke political agenda above the financial interests of their customers."
Louisiana is divesting $794 million in state funds from BlackRock Inc., in response to its urging companies to embrace net-zero emissions strategies that would undermine the state's fossil fuel industry. According to State Treasurer John Schroeder, "[W]e cannot be party to the crippling of our own economy."
In May, Kentucky Attorney General Daniel Cameron issued a legal opinion concluding that "stakeholder capitalism" and "environmental, social, and governance" investment practices conflict with fiduciary duties for public pension plans. Mr. Cameron, joined by Treasurer Allison Ball, subsequently instructed the directors of Kentucky's pension funds to submit proof that ESG considerations are not driving investment decisions.
West Virginia Treasurer Riley Moore has also barred firms that have boycotted fossil fuels from banking contracts with the state. Lawmakers in Oklahoma and Indiana have introduced similar legislation.
Congress
ESG is also drawing heat in Congress. U.S. Senate Republicans Tom Cotton, Mike Lee, Chuck Grassley, Marsha Blackburn and Marco Rubio recently sent warning letters to 51 law firms that Congress will "increasingly use its oversight powers to scrutinize the institutionalized antitrust violations being committed in the name of ESG."
Senator Pat Toomey, ranking member of the Banking Committee, has requesting information and documents from 12 ESG ratings firms on their methodologies. A follow-up letter requested that the companies retain all documents related to their ratings procedures.
On the legislative front, Senator Mike Braun unveiled a bill to codify a Trump administration rule requiring pension plan administrators to manage investments based solely on monetary factors. (The rule was rescinded by the Biden Administration, which is attempting to authorize the use of ESG factors in public pension investment decisions.)
×
Scenarios
The ESG debate will intensify as Republicans assume control of the U.S. House of Representatives. The GOP majority will be able to shepherd ESG legislation and intensify oversight of ESG regulation by the Securities and Exchange Commission and Department of Labor. The Republican majority will also control congressional committees, and with it subpoena powers and other investigative authority.
ESG resistance will continue to build at the state level as opponents exploit the momentum gained from a year of pushback. Republicans now control both the legislature and governorship in 23 states, which provides an unobstructed path for enacting ESG restraints. On the other hand, blue states will likely escalate efforts to enshrine ESG principles in law and regulation.
To the extent that high inflation strains household budgets, public sentiment will turn against the climate extremism driving higher energy prices. Growing public opposition will force ESG fund managers to curtail support for radical shareholder proposals. (BlackRock support for ESG-related shareholder resolutions has fallen by nearly 50 percent in the past year.)
Research findings will continue to document the subjectivity and inconsistency of ESG ratings, increasing pressure on rating firms to standardize methodologies and improve transparency.
The ESG backlash will encourage funds explicitly marketed as anti-ESG, such as Strive Asset Management. Launched in August, the company offers alternatives to ESG funds and plans to advance anti-ESG shareholder proposals.