European airlines set to lose competitiveness under new rules
European Commission President-elect Ursula von der Leyen made it clear that she intends to create a level playing field for EU airlines. However, the legislation currently being discussed contains measures that would have the opposite effect.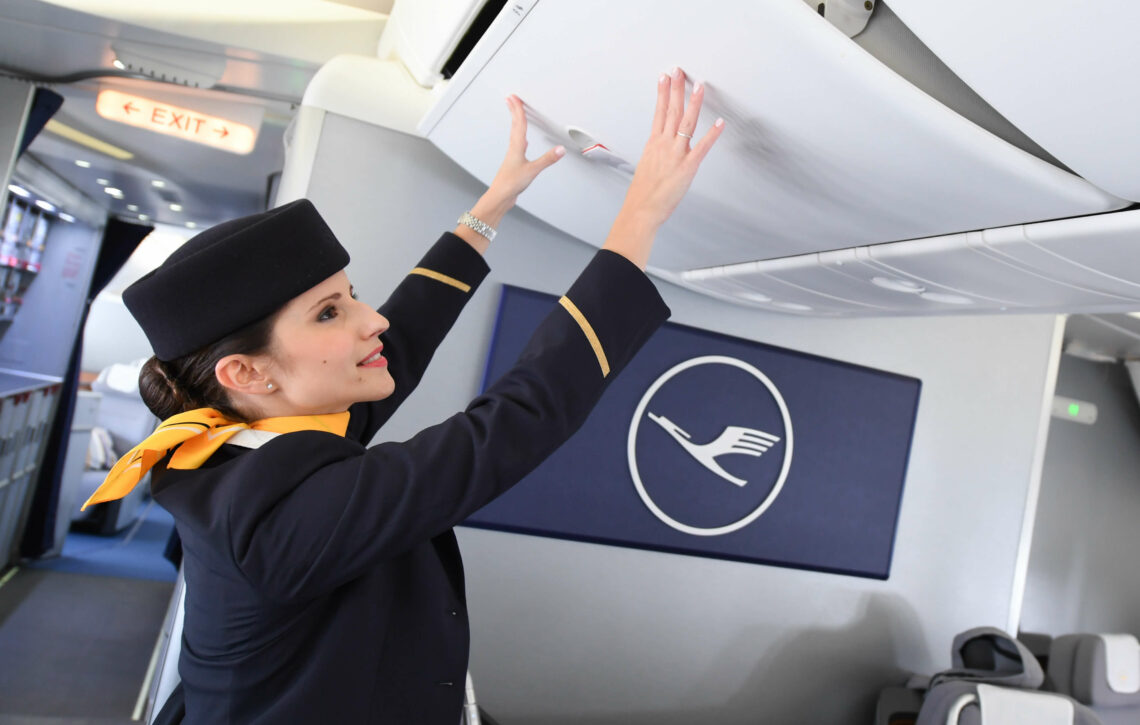 ×
In a nutshell
The European Commission is planning to impose new rules on the aviation sector
The proposed fuel taxes put EU airlines at risk of becoming less competitive on the global market
Stricter employment regulations for pilots and cabin crew could prove highly problematic in practice
This autumn, the new European Commission (EC) will be up and running. According to its President-elect Ursula von der Leyen, her administration will safeguard multilateralism by rediscovering EU unity and making sure that EU companies can compete on a level playing field. This program will, however, be put to the test once the new commission launches its expected legislative package of proposals aimed at the aviation sector.
Fuel taxation
One of the top priorities of the new commission will be to introduce a tax as part of the EU's strategic long-term vision for a prosperous, modern, competitive and climate-neutral economy. Several EU member states such as France, the Netherlands, Sweden and Belgium have been calling for a "green" EU aviation tax. Current EU Commissioner for Transport Violeta Bulc has also repeatedly underlined the need for the sector to help reduce CO2 emissions. Ms. von der Leyen reiterated this intention in her opening statement in the European Parliament in July, when she promised to introduce a tax on aviation.
These developments go hand in hand with the commission's recent decision to register a new European Citizens' Initiative (ECI) that aims to end the aviation fuel tax exemption in Europe. It urges the commission to make a legislative proposal for introducing a tax on kerosene, which seems increasingly likely to become a reality once the new commissioner is in place.
However, little attention has been paid to the downsides of such a proposal. It not only risks undermining the commission's goal of making EU companies sustainable and competitive, but could also render EU companies weaker than their global peers.
Commercial cargo aviation could engage in forum shopping, getting kerosene in non-EU countries to avoid taxation.
According to the Convention on International Civil Aviation's rules, aviation fuel is globally exempt from taxation. A regional derogation, such as the likely EU proposal for kerosene taxation, would inevitably put the European sector at a competitive disadvantage. Airlines would deal with an increase in costs and ticket prices as well as a drop in demand, especially for passenger flights. A jet fuel taxation would not make the EU more climate neutral, modern or create a level playing field. The emissions would simply shift due to price-led changes in consumer behavior, while the cost increase would equal less competitiveness compared to other airlines around the world.
For commercial cargo aviation, where speedy delivery is crucial, companies might not see a fall in demand, but they could potentially engage in forum shopping, making sure that aircraft get their kerosene in non-EU countries to avoid taxation. The proposal could create more hassle and less seamless transport for companies, making them less efficient and therefore less competitive.
Furthermore, the taxation would cause a drop in stock prices of EU airlines, weakening the airlines and even the whole EU economy. In July, when France decided to introduce an environmental tax to airlines flying from France, the stocks of major European companies such as Air France, Ryanair, easyJet and Lufthansa dropped by 17 percent in total. An EU-wide tax would entail even bigger fluctuations on the stock market.
Other, more proportionate means exist to achieve the EU's strategic long-term vision, such as the Single European Sky initiative (SES), a reform that could unify EU airspace and pave the way for fewer delays, less environmental impact and lower costs. However, legislators seem uninterested in considering the SES as an alternative, even if it would mean avoiding the potential hazards of fuel taxation.
Aircrew rules
In parallel with taxation issues, one of the biggest problems facing the commission during its new term is how to balance the interests of trade unions with maintaining a competitive aviation sector that fosters hassle-free cross-border air operations – especially when it comes to the question of employment, remuneration and social security for crews of EU airlines.
The European Commission has frequently pointed out that the EU needs to reinforce its social agenda in aviation – most recently, in the 2019 report "Aviation Strategy for Europe: Maintaining and promoting high social standards." The commission is exploring different ways to apply labor and social security rules to aircraft personnel. Previously, the EC has been reluctant to apply rigid national rules to one of the most hypermobile sectors. However, with the ongoing legislative proposal acting as a precedent in the field of road transport, combined with pressure from trade unions for legal clarity on social questions, it is likely that the upcoming package will feature a proposal on how to legislate pilots and cabin crew according to the different member states they work in.
One of the options being explored is the Posting of Workers Directive, which requires that the host country's minimum rates of pay and paid annual leave apply to workers when they are temporarily sent to another EU member state to perform work.
In theory, this directive applies to the aviation sector, which never explicitly opted out of it – unlike the maritime sector, which has argued that due to its high level of mobility and global nature, national special provisions should not apply to it. Other transport modes tacitly follow such a derogation. In practice, however, the directive might soon become yet another set of burdensome administrative rules by which European airlines need to abide. Another option being explored is the application of national social rules based on where essential parts of the work are performed, such as where the workers start and end their working day.
Applying a complex set of legislation originally devised for static industries to the airline sector will be a costly affair.
Irrespective of the different scenarios, applying a complex set of legislation originally devised for static industries to the airline sector will undoubtedly be a costly affair, impractical for aviation companies to administer and difficult for national authorities to enforce.
If the commission pushes to apply multiple national labor laws and social security regimes in hypermobile sectors, it could also end the long tradition of using collective bargaining agreements. This would, however, pave the way for a European minimum wage – something that EC President-elect Ursula von der Leyen has already proclaimed will be a priority during the new term.
More than modernization
European institutions will soon be faced with social and environmental proposals in aviation that aim to create a modernized and more prosperous union, but they could lead to a troublesome and inefficient reality for Europe's airlines, with unforeseeable consequences.
The legislative proposals could serve as a litmus test for how the EU Council will be conducting its voting.
Nevertheless, it is striking that the package of proposals could also serve as a litmus test for how the EU Council will be conducting its voting. Through 2019, the commission proposed to abolish rules on unanimous voting for taxation and social issues. Until now, the decision-making process for these matters, as a competence exclusive to member states, required unanimity between EU countries. However, the EC has suggested a gradual road map toward qualified majority voting, drastically changing how the EU deals with exclusive competences, particularly carbon-related fiscal matters and social security.
Under the proposed changes, EU countries would be able to make decisions more quickly. However, it would greatly challenge the current division of competences between the EU and its member states. In the long term, the measures jeopardize the single market (a cornerstone of the EU), as well as companies' ability to grow and create jobs. Short term, it would diminish EU companies' opportunity to compete on a level playing field, turning blocks of member states against one another in negotiations, thus moving away from Ms. von der Leyen's desired unity.