How China's Belt and Road Initiative is faring
Since the inauguration of China's Belt and Road Initiative in 2013, its bold vision has become China's most important global economic and foreign policy instrument.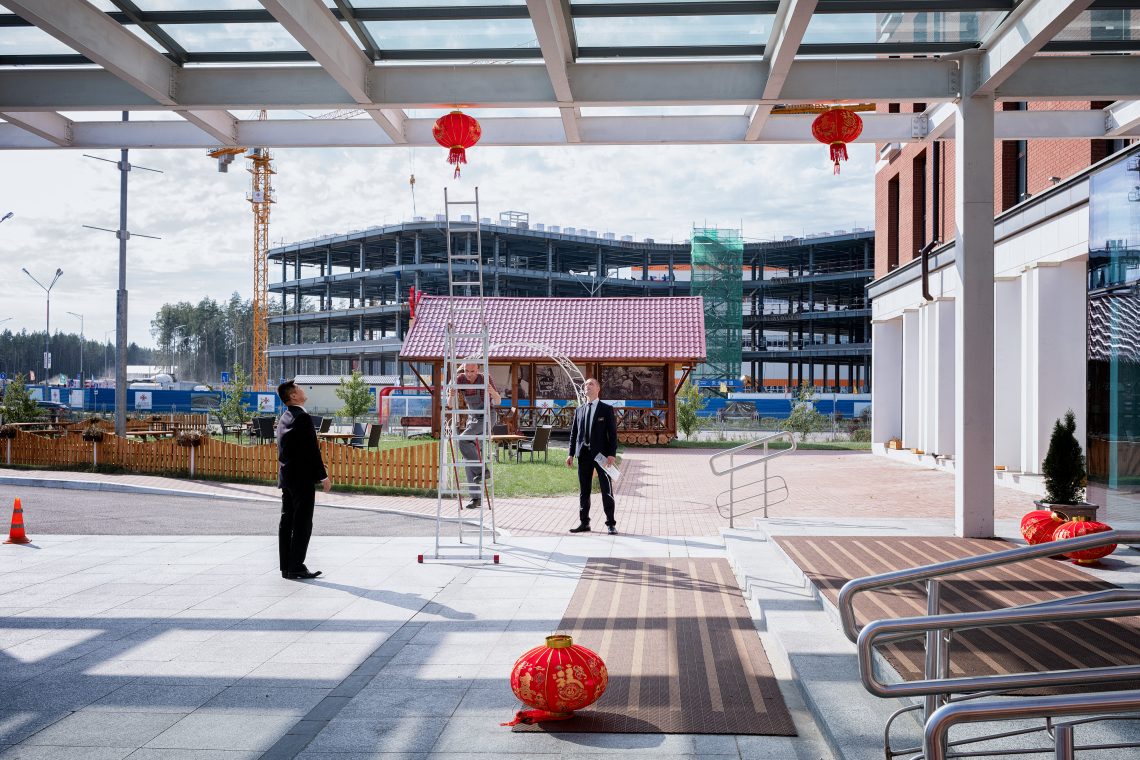 With its Maritime Silk Road, China's Belt and Road Initiative has moved far beyond Eurasia and its original aims of creating a New Silk Road project. The geographical scale has expanded to more than 140 countries, including in Africa, the Middle East, South Asia and Latin America. At the same time, the BRI has also expanded its ambitions with the introduction of a Digital Silk Road, a Polar Silk Road (for developing arctic shipping routes and offshore arctic fossil fuel production and mineral mining), a Health Silk Road and a 5G-based Internet-of-Things (IoT) project. They will shape economics and geopolitics for decades to come with wide-ranging implications for international security.
Trillion-dollar evolution
The BRI was created in response to China's industrial overcapacity, low domestic demand, stagnating exports abroad and the need to increase connectivity with developing economies for expanding to new foreign markets. By 2027, total global BRI spending could reach $1.3 trillion. Other economic forecasts predict more than 2,600 projects worldwide valued at $3.7 trillion.
In recent years, China's BRI has increasingly invested in the Middle East, the Persian Gulf and Africa. By 2016, China was the largest exporter to Africa, accounting for 17.5 percent of Africa's imports. By mid-2017, more than 10,000 Chinese-owned companies already operated in Africa. Loans from China to African countries ($126 billion) surpassed its foreign direct investments ($41 billion) between 2001 and 2018. It resulted in a closer political alignment between China and African countries. China's two main overseas development banks invested $23 billion in infrastructure projects in Africa between 2007 and 2020 – $8 billion more than the other top eight lenders combined (including the World Bank, African Development Bank and the United States International Development Finance Corporation as well as European development banks).
China has long considered overland access and land routes to resources to be more secure than seaborne imports. The China Pakistan Economic Corridor, for instance, reduces the distance between China and the Middle East from 12,900 kilometers by insecure sea lanes to a shorter and more secure distance of 3,000 kilometers by land. Between 2008 and 2035, China says it will invest $36 billion in energy connectivity projects and about $41 billion in mineral and petroleum projects to be realized in Central Asia.
Sectoral expansion and civil-military synergy
The development of transport, energy and telecommunication infrastructures as well as the establishment of a network of ports, controlled by Chinese state-owned companies, have been at the heart of the BRI during the last decade. In addition, other sectors have also been increasingly integrated, such as information and communication technologies (like 5G), e-commerce, finance, space, tourism, legal, customs, police, education, culture and others. Chinese authorities have identified five constituent pillars: coordination in policymaking, interconnecting infrastructure, trade facilitation, financial integration and human connections.
The Belt and Road Initiative is Beijing's most important political and economic instrument.
These initiatives allow the internationalization of Chinese priorities and an alignment with its long-term strategic interests. As such, the BRI is Beijing's most important political and economic instrument. Beijing is also using the BRI as a new multilateral cooperation platform alongside the G20, the Shanghai Cooperation Organisation, Asian Infrastructure Investment Bank and others. It uses those platforms to define new international standards in United Nations organizations (such as in the digital and telecommunication sectors), and to redefine existing rules of international economics and politics for global governance. By 2035, China hopes to become the world's most important standard-setting power with its strategy, called China Standards 2035. It has proactively been engaged in the UN's International Organization for Standardization, the International Telecommunication Union (ITU) and other international forums. It is represented in those UN and other fora with leading positions used to build consensus for China's interests.
Enhancing transparency is crucial for improving governance and for benefiting entire populations rather than small, corrupt elites in partner countries.
China's Digital Silk Road might be the most challenging and consequential one for the West. Connecting the world's internet through fiber-optic cables has become ever more important to global communications. It is also one of the most important elements of the Pakistan and East Africa Connecting Europe project, using undersea fiber-optic cables. The China-Pakistan Economic Corridor is the BRI's largest component. Similar to 5G and the Huawei technologies in Western critical infrastructures, fiber-optic cables raise the question of the responsibility of public and private actors to protect privacy since they require network software management to monitor all information. Many security concerns have been raised by the technological vulnerabilities, as well as the construction and maintenance of these fiber-optic cables. In Beijing's Made in China 2025 initiative, China's plan is to acquire a 60 percent share in the global market for fiber-optic cables.
China's BRI strategy is based on a highly coordinated blueprint with economic, financial, technological, maritime, and military dimensions. The 13th Five-Year Plan (2016-2020) called for integrated civilian-military development projects in overseas maritime regions. The 2015 defense white paper required infrastructure development to serve both civilian and military use that is "compatible, complementary, and mutually accessible."
However, the more that the scope and geographical scale are widened, the more difficult it will become to coordinate worldwide BRI projects effectively.