The future of Indonesia-China relations after Jokowi
The next president will have to navigate China's growing importance to Indonesia's economy with Beijing's growing assertiveness in Southeast Asia.
Much attention was given to a July 2023 meeting in which Chinese President Xi Jinping and Indonesian President Joko Widodo, who is known as Jokowi, commemorated 10 years of strategic partnership. Progress has indeed been made since the partnership started during Indonesian President Susilo Bambang Yudhoyono's last year in office in 2014.
But the broader question remains how ties between China, the world's second-most populous nation, and Indonesia, the fourth-most populous nation, will proceed after Indonesia's presidential elections. The vote, set for February 2024, will choose a replacement to the popular incumbent, who will step down after two five-year terms with no obvious successor in the wings.
Beijing's economic importance to Jakarta
Since Mr. Widodo tenure began in 2014, Beijing has become a key partner in his largely domestic-centered, economic-focused foreign policy for the archipelagic country of 277 million people with an annual gross domestic product of $1.3 trillion.
The Indonesian leader has turned to China for major projects that he believes will make his nation one of the world's top five economies by 2045. His ambitious goal is 7 percent annual growth. Another of his daring plans is to move the capital from Jakarta to Nusantara on the island of Borneo in the province of East Kalimantan.
Beijing has been keen to strengthen a relationship that was historically rocky for much of the Cold War, particularly given Indonesia's status as a key littoral nation near strategic maritime choke points and an economic leader in Southeast Asia. China now stands as Indonesia's top trade partner, at over $130 billion annually, nearly double the amount when Mr. Widodo entered office. Beijing was also Jakarta's second-largest investor after Singapore in 2022. Beijing struggled to even make the top 10 list before the current president took power.
While some of the president's advisors point out that China provides funding quicker and with fewer strings attached than other partners such as Japan or the United States, Jakarta has begun to see the downsides of some Chinese projects – from labor and environmental abuses in Chinese-owned nickel plants to delays and cost overruns in its first high-speed rail line from Jakarta to Bandung, a key project of Beijing's Belt and Road Initiative.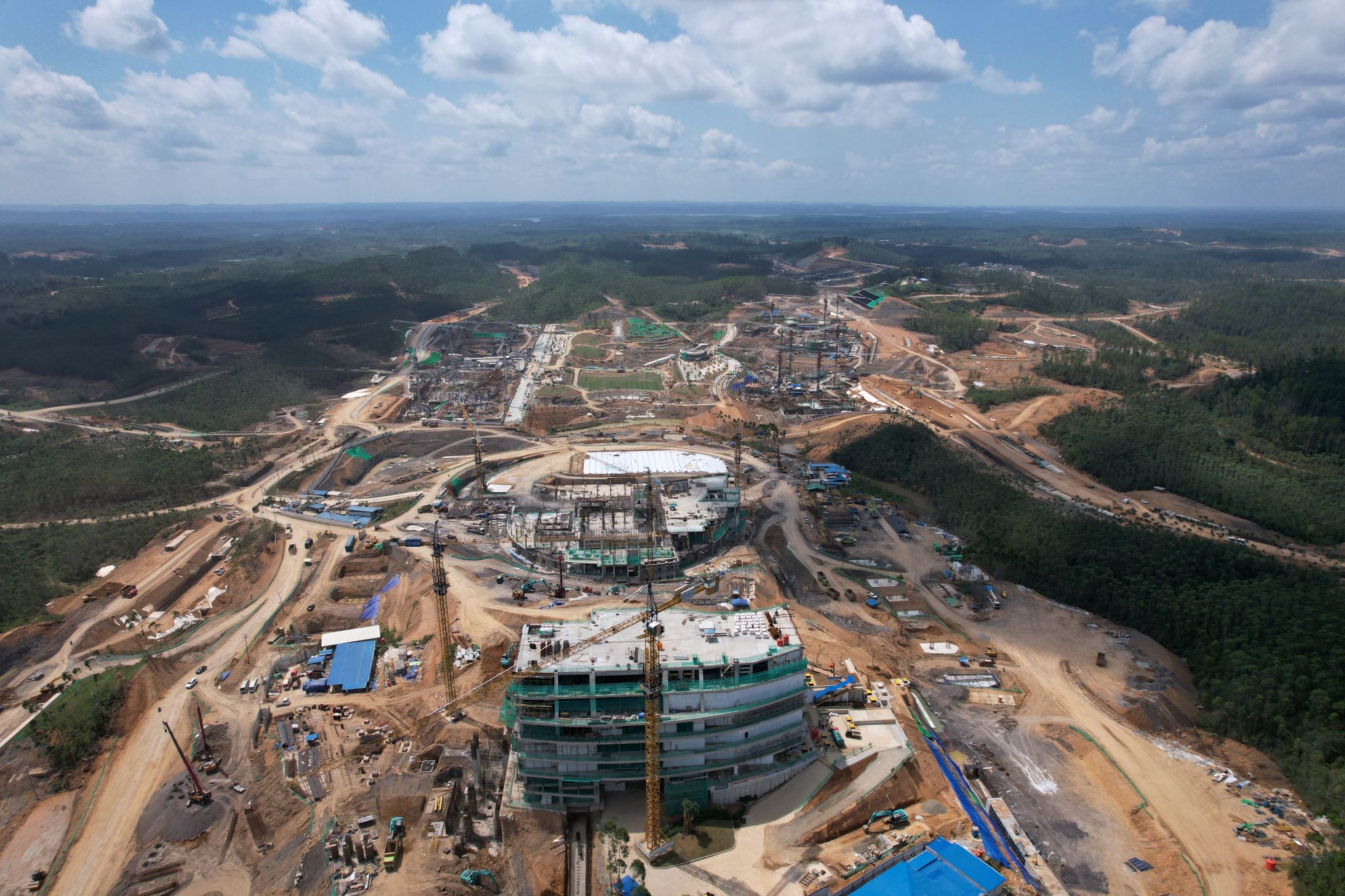 China's assertiveness roils bilateral ties
More broadly, Indonesia's growing economic reliance on Beijing also risks complicating efforts to address confrontational Chinese behavior in other domains, such as incursions into Indonesian waters. Though President Widodo has generally shown little interest in geopolitics, Indonesia's chairmanships of the G20 in 2022 and the Association of Southeast Asian Nations (ASEAN) in 2023 have forced his administration to reckon with China's behavior, including its assertiveness in the South China Sea.
The China-Indonesia summit meeting in July once again spotlighted the significance that Mr. Widodo places on the China-Indonesia relationship for his tenure and beyond. The visit to China was the president's sixth in his nine years in office so far. He made his seventh visit by going to Beijing in October to attend the Belt and Road Forum.
Back in July, the Jokowi government played up how eight new bilateral agreements further consolidated China's growing economic role under his leadership, with the pacts covering areas such as food, agriculture and investment in Indonesia's newly planned capital city Nusantara. Yet the official Chinese readout of the meeting also highlighted inroads that Beijing could make in the wider relationship, including institutionalizing regular two-plus-two meetings between foreign and defense ministers and Jakarta's support for some parts of its global governance agenda within institutions like BRICS, which Beijing views as a counterweight to the West.
The next president may alter foreign policy
Yet the broader question is what this might mean for Sino-Indonesian relations in the post-Jokowi era. Indonesia's long 2024 presidential campaign has already kicked off. Who the voters choose and why has broader implications for Southeast Asian nations amid the remaining scars of the Covid-19 pandemic, rising U.S.-China rivalry and Russia's war on Ukraine. Closer to home, there is protracted conflict in post-coup Myanmar and growing uncertainty about the centrality of ASEAN multilateralism, with the rise of new institutions such as the Australia-UK-US trilateral security partnership (AUKUS). Mr. Jokowi's relative disinterest in geopolitics has contributed to a sense that Indonesia has not led strongly in Southeast Asia and beyond, despite some on his team being vocal on issues like the ongoing crisis on Myanmar or adopting an ASEAN-wide strategy in the Indo-Pacific region.

For industry-specific scenarios and bespoke geopolitical intelligence, contact us and we will provide you with more information about our advisory services.