Scenarios for the expansion of India's super apps
Several large global technology firms have pumped billions of dollars of investments into India's digital economy sector. The development reflects a trend toward "super apps" being created in India, helped along by favorable government policies.
×
In a nutshell
U.S. tech giants are investing heavily in India
Small Indian firms may object to this trend
New Delhi must balance competition and protectionism
India's digital economy has attracted billions of dollars of foreign capital into the country even as it struggles with a Covid-induced recession. The headline event has been the $22 billion raised by India's largest firm, Reliance Industries Limited, for its digital economy subsidiaries. Facebook, Google and Intel are among a dozen foreign investors that have picked up equity. All have bought into Reliance's vision of creating super apps where e-commerce, financial technology (fintech), telecommunications, content and other internet services would be merged in a single digital economic hub.
Reliance plans to anchor this with a $54 Samsung smartphone running on a Google operating system. The Indian government envisages an economy dominated by these super apps. Three more such hubs are coming together.
Reliance, headed by Mukesh Ambani, India's richest man, was once known for being the country's largest oil and gas firm. Mr. Ambani has been reinventing the company as an internet giant. The spike in demand for online services caused by the pandemic coincided with Mr. Ambani's decision to seek overseas partners and capital for his new ventures.
The Indian government envisages an economy dominated by super apps.
Facebook bought a 9.9 percent stake in Reliance subsidiary Jio Platforms for $5.7 billion earlier this year. Google followed with $4.5 billion for a 7.7 percent share. A line of private equity firms and sovereign wealth funds have also bought stakes, including in other Reliance ventures in retail and media. The investments price Reliance's digital platforms and retail arms at a combined $122 billion. By offering equity rather than raising debt, Reliance signaled an interest in sharing risk and locking in partners rather than accumulating cash.
App rivals
The e-commerce space in India is already dominated by Amazon and the Indian subsidiary of Walmart, Flipkart. They both recognize the future lies in super apps and are adding spokes to their existing retail-and-payment hubs. Amazon is trying to buy into an Indian telecom firm and has nearly tripled the share capital for its digital payments subsidiary.
Flipkart has sold a minority share to Microsoft, tied up with a dozen local e-commerce and delivery firms, and plans to list its payments subsidiary on the stock market to swell its war chest. India's largest conglomerate, the Tata Group, announced plans to launch a more modest super app early next year. It has begun talks to buy Alibaba's share in an Indian e-grocery start-up, BigBasket, and plans to apply for a digital payments license.
The origin of all this activity was the introduction of a nationwide biometric identification system in 2009 and an aggressive promotion of digital transactions. The super apps were a logical consequence. China walked this path some years ago when its digital investments led to hubs dominated by Tencent, Alibaba and others.
The government of Prime Minister Narendra Modi, while a firm believer in the internet economy, became alarmed when Amazon and Walmart grew rapidly and set off protests by local retailers and economic nationalists within his own party. New Delhi put up regulatory barriers to slow the growth of foreign e-commerce players. In the meantime, it encouraged Reliance to fast-track its nascent super-app plans so there would be at least one national champion in the arena.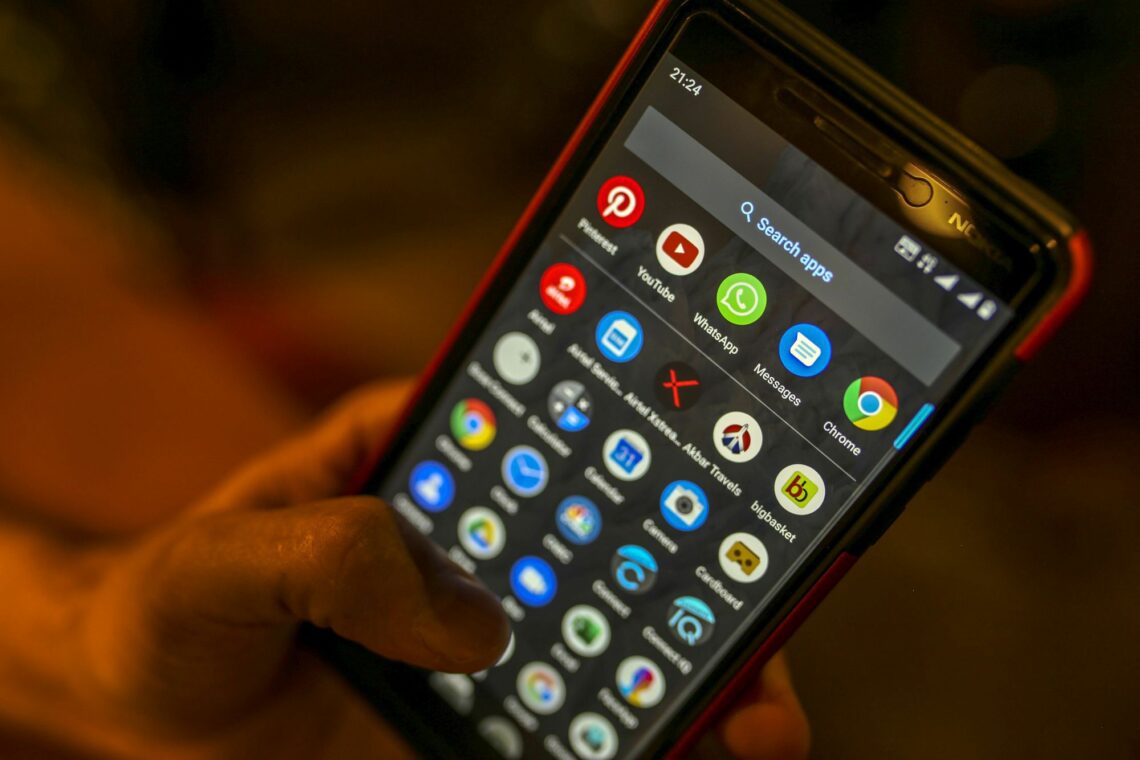 Other forces are also shaping the Indian digital economic landscape. One is geopolitics. Tencent and Alibaba had similar super app plans and made fintech and e-commerce investments in India. These fell victim to India-China political tensions, following military clashes between the two countries early this year. The Modi government has banned hundreds of Chinese apps and screens all Chinese investments. The near banishment of their Chinese digital rivals makes the Indian market especially attractive for big tech firms from the United States. This goes along with other advantages, including one of the largest app ecosystems and trained software labor forces in the world.
Another variable is Silicon Valley's own rivalries. For example, Indians are among the largest audiences in the world for Facebook and Google platforms. Some 328 million Indians use Facebook, and its messaging service, WhatsApp, is present on 400 million Indian phones. Google has 98 percent of the search market in India and, thanks to the lockdown, its subsidiary YouTube had 300 billion views in India in the second quarter. They see each other as rivals in the social media space. Nonetheless, they are both partners to Jio Platforms. Facebook will be Reliance's payments platform, while Google is banking on Reliance flooding the country with Google-run smartphones. That would ensure Google apps and services are the default for hundreds of millions of Indians.
The last factor has been the pushback by domestic lobbies and New Delhi's response. As in most countries, small retailers have been up in arms against e-commerce inroads. That led India to impose a ban on foreign e-commerce firms selling their own private label products, although the law is poorly enforced.
New Delhi also created and disseminated an open payments interface that allows consumers to move between different payment options. It is now contemplating an open protocol for app stores as well. To keep the Modi government happy, super app owners regularly boast about how many hundreds of thousands of small firms and companies operate on their platforms.
The Modi government has banned hundreds of Chinese apps and screens all Chinese investments.
The Indian e-commerce space is fiercely competitive: no one is making a profit and last year, tech firms burned through $2.5 billion. But the lockdown has seen non-grocery retail earnings surge three times and that of online education nearly double. E-commerce sales grew from $40 billion in January to $72 billion in June. The government's broadly supportive policies and the ban on Chinese firms have complemented each other. Facebook, as its Indian managing director explained, saw this as a "once in a lifetime opportunity." An additional and oft-cited statistic is that before the pandemic, only 10 percent of Indians had ever bought anything by e-commerce. Since then, that figure has undoubtedly rocketed.
×
Scenarios
New Delhi's vision for the country's digital economy is a sector marked by fierce competition, ever more domestic Indian players and an expanding range of open protocols to limit monopoly power. How quickly and successfully India attains this goal, however, depends on a data privacy bill that is currently in the parliamentary committee. The Competition Commission of India has already filed its first cases on grounds of predatory pricing by some e-commerce firms but has yet to fully come to grips with the new technology and its implications.
The most likely scenario is one where only bits and pieces of the government's vision come to fruition. New Delhi will probably ensure strict personal data privacy norms but will struggle to keep large swathes of the digital marketplace from being dominated by two or three firms. Even more difficult will be to ensure that more Indian firms are able to grow in this space, especially with profits meager and expenses high for several years to come. The restrictions on Chinese firms will exacerbate oligopolistic tendencies. This will all take a decade or more to become evident. In the meantime, India can expect large investment flows from the U.S., explosive growth for its own software sector and a strain on its strategic relationship with Washington due to economic frictions.
A nationalistic backlash at some point in the future cannot be ruled out. The Modi government has already imposed regulatory limits on the e-commerce activities of firms like Amazon and Walmart. As the super app space develops, future Indian governments may feel the need to do the same in other digital economic sectors. A debate over app stores, currently controlled by Google and Apple, is already brewing. Reliance waved the national flag when it began moving into the digital space but has fallen quiet after acquiring so many foreign partners. Other Indian firms may find it useful to sing this tune later.
There are skeptics who wonder if India, with a nominal per capita income of less than $2,400, can sustain so many super apps and digital economic players. If India's growth trajectory fails to turn upward after the pandemic passes, it is conceivable that the present wave of investments will reverse. Walmart, for one, has shown wariness in putting additional money into the Indian market. If profits prove too elusive and data rules too restrictive, there is a slight possibility that in two decades, Indians may have only one super app on their phones.