Russia's new government shows tensions beneath the surface
It has become clear that Russian President Vladimir Putin's reelection means another term in office for Prime Minister Dmitry Medvedev and his government. To some, the lack of new faces shows the regime is headed for a period of inertia and stagnation. This view is understandable, but it is wrong.
×
In a nutshell
Dmitry Medvedev has evolved from a figurehead to a cornerstone of Russia's regime
His role may grow with the increased stress on austerity and military spending cuts
A shakeup in Russia's main oil- and gas-producing areas highlights their crucial role
Although Russia's new cabinet is not yet complete, interest in the story is already fading. Another term for Prime Minister Dmitry Medvedev and few new faces gives the impression that the new government hasn't brought much change. To some, the regime seems headed for a period of inertia and stagnation.
That view is understandable, but it is wrong. Below the surface, personnel moves and shifting political roles are having a powerful influence on the ship of state.
Medvedev reloaded?
Although he has held the job since 2012, the Prime Minister Medvedev of 2018 may well be a different man in a different role. Six years ago, Mr. Medvedev's obedient step down from the presidency to the premiership was seen as a sign of weakness and servility. But by holding down the job throughout Vladimir Putin's next six-year term, Mr. Medvedev saw proof that the Russian president would keep his promises in return for loyalty — just as he had honored the guarantees once made to former President Boris Yeltsin and his family.
Mr. Medvedev has not, as initially expected, played the role of a scapegoat, sacrificed to take the blame for some unpopular decision. Even so, he has become a laughingstock, nicknamed "Crummy" [Zhalkiy] by his critics and identified with a comic prop – a yellow rubber duck.
Mr. Medvedev seemed a decorative figure, keeping a place warm while the real players fought for Mr. Putin's favor.
Perhaps that was only to be expected. Mr. Medvedev, after all, saw his hopes for a second presidential term dashed after a single fishing trip with the man who really pulled the strings. In his first few years as prime minister, Mr. Medvedev and his appointees were constantly criticized by Mr. Putin, further decreasing his political influence. He seemed a purely decorative figure, keeping a place warm while the real players fought for resources and Mr. Putin's favor.
Mr. Medvedev's role as a figurehead satisfied everybody, not least Mr. Putin. But as time passed, he did not disappear, and President Putin's criticism gradually petered out.
Numerous scandals connected to Mr. Medvedev have surfaced, including a documentary expose by regime critic Alexey Navalny, doping investigations surrounding Deputy Prime Minister Vitaly Mutko, the conviction of former Economy Minister Alexei Ulyukayev, a scandal involving Deputy Prime Minister Sergei Prikhodko, and the recent arrest of high-profile friends of Deputy Prime Minister Arkady Dvorkovich – another close associate of Mr. Medvedev.
But none of these scandals has caused serious trouble. Recent grumblings about alternatives to head the government have quieted, and during the past few months, it became clear that Mr. Medvedev would keep his job.
Solid ground
This development, even if expected, changed the dynamics at the top echelon of Russian power. Now that Mr. Putin's obligations to Mr. Medvedev under the 2012 "castling move" have been fulfilled, Mr. Medvedev's status as the country's second most important person has a new basis.
He seems to have become indispensable to the president. For one, he generally handles his routine responsibilities well. The Russian economy, which seemed headed for disaster after relations with the West collapsed in 2014, has proved surprisingly resilient.
Moreover, placing any other figure in Mr. Medvedev's role would have radically changed the power balance in the "terrarium of associates" around Mr. Putin. From a background figure, the prime minister has been transformed into a key element of stability – the absolute fetish of the Putin regime.
President Putin's cuts in military outlays will increase the share of the budget controlled by civilians.
This does not mean that Mr. Medvedev will start playing his own political game. That seems unlikely for someone whom Mr. Putin has already put firmly in his place: once bitten, twice shy. But it does mean that Mr. Medvedev will figure in the political games of others, be they financial and industrial groups or siloviki from the security and military services.
Mr. Medvedev's position has been buttressed by President Putin's cuts in military outlays and the push to overcome the technological gap between Russia and the highly-developed countries. Regardless of whether this effort is successful, the share of budget resources directed to peaceful ends — and thus controlled by the civilian sectors of government — will certainly increase.
The prime minister has also been strengthened by a change at the head of the Government Administration. This key post – which carries the title of deputy prime minister and is akin to a chief of staff position, but more powerful – controls workflow and decision-making on the cabinet level. Instead of Sergey Prikhodko, a relatively autonomous holdover from the Yeltsin era, the job will now be staffed by Konstantin Chuychenko, a former university schoolmate of Mr. Medvedev's and his long-time closest ally.
Constitutionally, Mr. Medvedev remains first in line of succession to President Putin in case of unforeseen circumstances. The significance of this role looms larger with the prime minister's growing stature. Even the idea of Mr. Putin handing over the presidency again to Mr. Medvedev in 2024 no longer seems ridiculous. Perhaps good things do come to those who wait.
For the rest of the world, Mr. Medvedev's success means that if President Putin does decide to seek compromise and reconciliation with the West, the prime minister would make an ideal partner for dialogue. He is no hawk and does not provoke any allergic reactions among Western leaders. In fact, during his term as president, he already tried something of an outreach towards the West, and the possibility of another such effort should not be ignored.
Money moves
Other recent changes in the structure of the government clearly indicate that the regime's nightmare scenario is the sudden depletion of financial resources. Its only antidote is the continuation of fiscal and monetary austerity, managed by the government's so-called liberal faction and its informal leader, Alexei Kudrin.
Mr. Kudrin, who declined offers of a government post for seven years, has finally agreed to take charge of the Accounting Chamber – originally an organ of parliamentary oversight over budget expenses that has since been moved under presidential control.
The Russian elite remember well that the Communists failed because they ran out of money.
Meanwhile, Finance Minister Anton Siluanov was promoted to first deputy prime minister while keeping his other posts (the Russian cabinet has 10 deputy prime ministers, but only one of them is "first"). Mr. Siluanov has long been considered an "avatar of Kudrin," and indeed, their views are virtually indistinguishable.
With those two moves, financial flows into and out of the central budget will be controlled by two merciless hellhounds: Mr. Siluanov guarding the revenue side and Mr. Kudrin scrutinizing spending. That imposes additional checks and balances on the prime minister, circumscribing his independence. Another bonus from Mr. Putin's point of view is that Mr. Kudrin will no longer provide a center of gravity for the moderately liberal opposition (which used to meet under the auspices of the Committee of Civil Initiatives, an organization that Mr. Kudrin founded).
But these are merely tactical benefits; the matter of strategic importance is finances. Mr. Putin and the Russian elite remember well that the Communists failed because they simply ran out of money. They are ready to do anything to prevent such a scenario from happening again.
Unpopular hires
There is a common denominator to many of these personnel moves: a defiant disregard for public opinion. Indeed, it would be hard to find any other logic.
This was precisely the way that Prime Minister Medvedev chose to explain the appointment of Vitaly Mutko as deputy prime minister in charge of the construction industry: "Another interesting idea…keeping in mind that we try never to yield to external circumstances." Even deputies from the ruling United Russia party, to whom that statement was addressed, reacted with laughter and jeers; a crooked smile was even noticeable on Mr. Medvedev's face.
Another controversial figure who kept his position is Vladimir Medinsky, the ultrapatriotic minister of culture, who is universally detested by those same "creative" people Mr. Medvedev had once been so anxious to woo. The Ministry of Agriculture was given to 40-year-old Dmitry Patrushev, the son of Nikolai Patrushev, the former head of the Federal Security Service (FSB). The elder Patrushev now leads the Russian Federation Security Council and is one of the most influential hawks in domestic politics. Fears that a hereditary elite — or even a medieval class society — may be establishing itself now seem less exaggerated than before.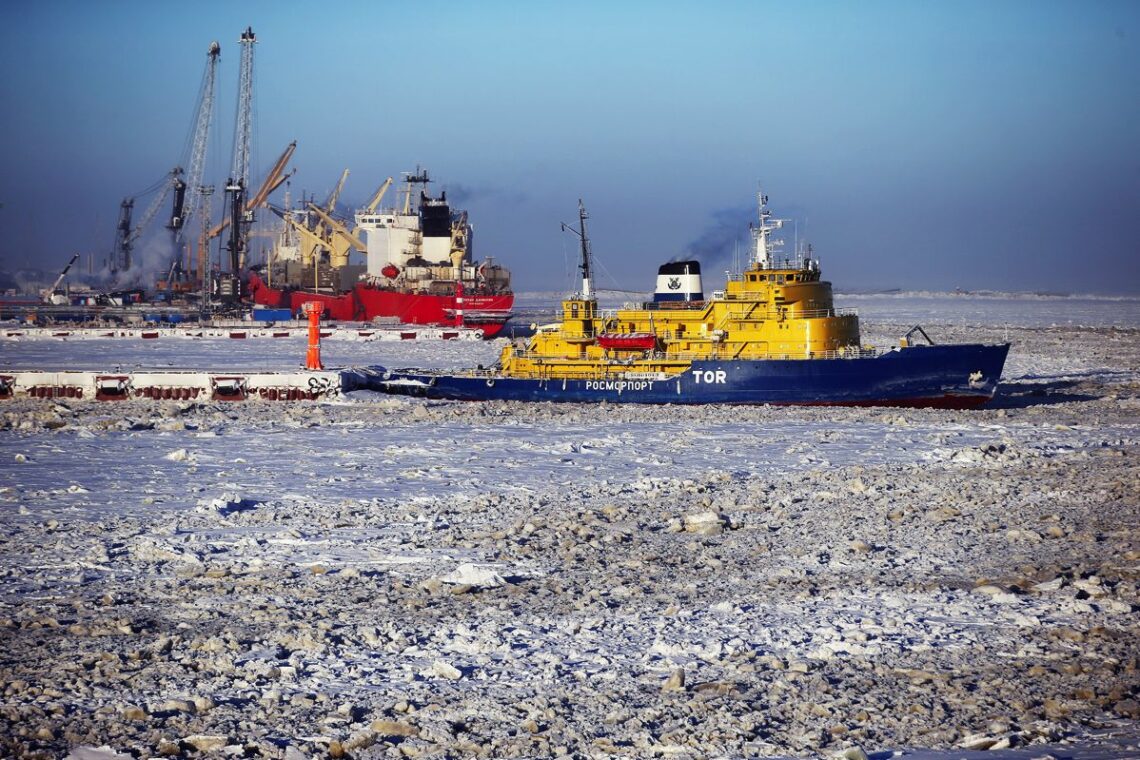 In what was perhaps the most significant decision, Yevgeny Zinichev was made minister of emergency situations. A former bodyguard for President Putin, Mr. Zinichev was suddenly temporarily appointed as acting governor of the Kaliningrad Oblast in 2016, before midterm elections. But something went wrong: Mr. Zinichev quickly proved spectacularly inept at dealing with the public, from his disastrous first press conference (which lasted for all of 49 seconds) to his resignation 70 days later. Now he returns to an official role — and a highly visible one at that, since much of Russia's domestic news cycle consists of "emergency situations."
What Mr. Zinichev's bizarre unsinkability means is impossible to puzzle out. But observers have been following the career of another Putin bodyguard, Alexei Dyumin. Similarly, in 2016, he was suddenly appointed the provincial governor in Tula Oblast and is now seen as one of Mr. Putin's possible successors. If this analogy holds, Mr. Zinichev may be worth watching even more closely.
Sensitive regions
Finally, two other senior appointments have caused major intrigue – not within the government, but outside it.
Vladimir Yakushev and Dmitry Kobylkin, the governors of the Tyumen Oblast and the Yamalo-Nenets Autonomous District (Okrug), respectively, have both joined the cabinet. They were considered among Russia's most efficient governors, especially Mr. Yakushev; Tyumen ranked first in the National Investment Climate Ranking, ahead of Moscow. Both are prominent representatives of a very specific Siberian political culture, and for each, the promotion looks very much like a demotion.
Together, the areas they governed hold most of Russia's oil and gas resources, which account for up to 40 percent of its gross domestic product and the lion's share of hard-currency export income. That left the two most sensitive regions of the Russian economy without political leadership. With the ruble already behaving like "paper oil," it seemed a breathtakingly risky decision.
The greater Tyumen area generates revenue that sets Russia's budget, determines its economic outlook and underpins regime stability.
The regional structure of the Russian Federation is lopsided. Most energy deposits are concentrated in the north, in the huge and sparsely-populated Yamalo-Nenets and Khanty-Mansi autonomous okrugs. These districts are listed in the Constitution as federative entities, but are also considered as part of the larger Tyumen Oblast.
Tyumen's governance is highly complex. The governor manages only the southern part of the Oblast and is considered to have seniority. He is the only regional official in these three entities who is elected, and he jointly nominates governors of the two northern okrugs with the Russian president (the nominees must then be confirmed by local legislators). To ensure internal autonomy, the fantastically wealthy northern okrugs transfer huge sums south to the Tyumen Oblast budget.
Even this is a simplified explanation of the convoluted political forces at play; in Russia, the set-up is aptly described as a matryoskha, or nesting doll. This intricate network is strained by chronic conflicts and temporary compromises, which usually revolve around some of Russia's most influential power brokers and largest companies, including Alexei Miller's Gazprom, Igor Sechin's Rosneft, Leonid Mikhelson's Novatek and Vagit Alekperov's Lukoil. The greater Tyumen area generates revenue that sets Russia's budget, determines its economic outlook and underpins the stability of the regime.
The system described above was largely created and nurtured by Sergei Sobyanin, who governed Tyumen Oblast from 2001 until 2005, and his successor Mr. Yakushev. (Mr. Kobylkin was installed as Yamalo-Nenets governor in 2010.) Of the matryoshka's former masters, only one remains: the governor of Khanty-Mansi Okrug, Natalya Komarova. But she is regarded as relatively ineffective and her political influence is weaker than the others.
×
Scenarios
Mysterious "fix"
The delay in appointing new governors lasted for an unprecedented 11 days, causing rumors and near-panic both among local elites and Russia's broader political community. For them, the worst-case scenario was that the Kremlin had decided to dismantle the matryoshka and build a unified "power vertical," entrusting the unifying role to a high-profile outsider unencumbered by ties to local elites and ready to crush any resistance.
This scenario did not play out. Instead, the vacancies were filled by local politicians and former proteges of the previous governors. The September 9 elections in Tyumen Oblast will be headed by Tyumen's former mayor, Alexander Moor, who has received President Putin's blessing. In Yamal, the nominee is a 30-year-old former deputy governor, Dmitry Artyukhov, another one of Mr. Putin's "young technocrats" with an MBA from Singapore.
For the moment, the specter of political destabilization has been banished. Both governor nominees are novices, more likely to defend the status quo than destroy it. But there is still an open question: do Mr. Moor and Mr. Artyukhov have the political skills to balance the interests of their sponsors and a large number of influential actors?
Either way, both men will find themselves on the hot seat and will need time to adapt; in the interim, the political risks and uncertainties may only increase. Why the Kremlin chose to disturb this delicate equilibrium now – breaking the cardinal rule, "if it ain't broke, don't fix it" – is unclear. This is one more plotline among many in the new Russian government that bear watching.